Distributor to release films from horror fantasy film festival under FrightFest Presents banner.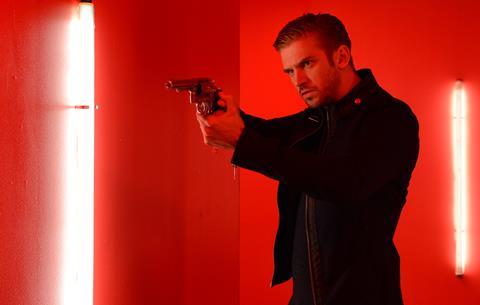 Icon Film Distribution (IFD) and UK horror fantasy film festival FrightFest have entered into an exclusive partnership that will see IFD releasing FrightFest curated films under the banner 'FrightFest Presents'.
Select titles for the joint venture will be announced over the coming weeks.
In a move to expand the festival brand nationwide, select FrightFest endorsed films will be made available across the UK and Ireland via IFD's digital partners, including Sky, iTunes, Amazon, Blinkbox, Film4OD, VirginMovies, TalkTalk, Google, Volta, and Eircom.
Each release will have the collective backing of IFD and FrightFest across marketing, PR and social channels. The partnership deal was negotiated by Zak Brilliant, head of theatrical, and Sophie Wong, TV and digital sales manager, for Icon, and Greg Day and Ian Rattray, directors of FrightFest.
Paul McEvoy, co-director of FrightFest said: "In expanding the FrightFest brand we are opening up new audiences for horror and fantasy, a genre which already has a clear, devoted and almost fanatical fan base.
"With Icon as our partner and using their distribution channels, we are looking forward to talking to producers and sales companies about how FrightFest can get their films to more film fans."
IFD CEO Ian Dawson said the distributor had a particularly close relationship with FrightFest, "never more so than over the past 12 months when they, and their supporters, have been an integral part of our launches for The Guest, The Babadook and It Follows."
FrightFest was set up 15 years ago and has become renowned for discovering original horror fantasy genre films. Last August, the festival screened 63 horror films from around the world to UK audiences, with many world and European premieres.
It has previously expanded its footprint in the UK by hosting special strands at other festivals to great success, such as a three-day event at the Glasgow Film Festival.
IFD recently released psychological horror features It Follows and The Babadook.