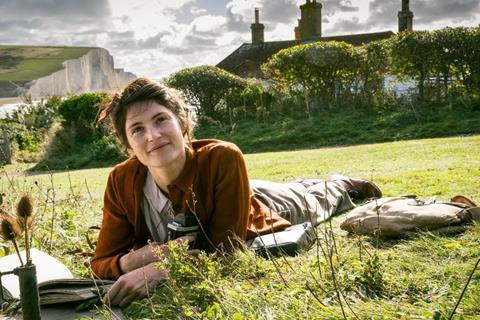 IFC has picked up US rights from Embankment Films to Gemma Arterton Second World War era drama Summerland.
Olivier award-winning theatre director Jessica Swale's feature directorial debut stars Arterton as a heartbroken debunker of folklore whose life changes when she is charged with looking after a young evacuee from the Blitz in London.
The cast includes Gugu Mbatha-Raw, Penelope Wilton, Lucas Bond, and Tom Courtenay. Guy Heeley and Adrian Sturges served as producers.
IFC Films will release Summerland on July 31. The film is a Quickfire and BFI presentation of a Shoebox Films and Iota Films production.
"Summerland reinforces the importance of opening oneself up to love and kindness in all different forms, and we're proud to bring this powerful message and fierce debut from Jessica Swale to capture the hearts of audiences right now," said Arianna Bocco, executive vice-president of acquisitions and productions at IFC Films.
Swale added her film was about "hope, imagination and the possible existence of magic." Swale's 2016 comedy play Nell Gwynn won the Olivier Award and starred Arterton.
Bocco brokered the deal with Embankment Films and Gersh on behalf of the filmmakers.