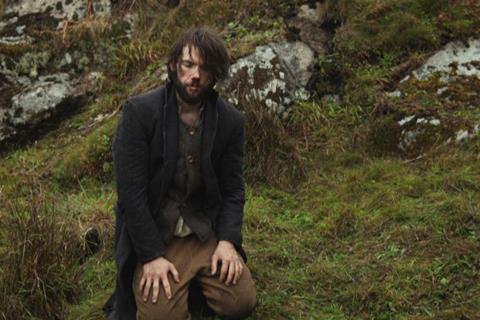 Tom Sullivan's Irish famine-set thriller Arracht (Monster) has been optioned for a US remake by Greg Shapiro's Kingsgate Films and Patrick Milling-Smith and Brian Carmody of Smuggler. Shapiro is best known as the Oscar-winning producer of The Hurt Locker.

The remake of the Irish-language feature will be in English.
The deal comes in advance of the Irish film's release in US cinemas (for which no date is yet set) by Gravitas Ventures. Porter Pictures is handling international sales. The film will be released in Irish cinemas by Breakout Pictures on October 15th.
Arracht has been drawing strong word of mouth since its world premiere at Tallinn Black Nights Festival in 2019. Though its release was delayed by Covid restrictions and cinema closures, it was Ireland's selection for best international feature film at this year's Oscars.
Starring Screen Star of Tomorrow Dónall Ó Héalai, it tells the story of a fisherman living in Connemara in the west of Ireland as The Great Hunger approaches in 1845. He is forced to go on the run following a violent night of events when he confronts a local landlord.
Arracht was produced by Cúán MacConghail of Macalla Teoranta and backed by Screen Ireland and TG4.
"To have produced a film that moved Greg Shapiro and his team so much that they wanted to option it is the stuff that dreams are made of. He has produced several of my top ten films of all time," said MacConghail.