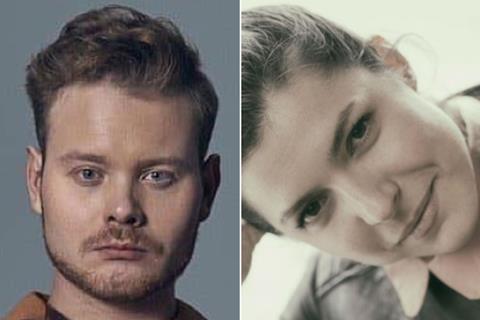 New feature projects from Russia's Ivan Tverdovsky, Belarussian filmmaker Darya Zhuk and Macedonian director Vardan Tozija are among those being presented at the 23rd edition of the East-West co-production market connecting cottbus (coco) during Germany's FilmFestival Cottbus taking place as a hybrid event from November 3-5.
Tverdovsky's Hysteria reunites the director with Russian production outfit Vega Film. Previous collaboration Conference won the main award in the competition of the 2020 FilmFestival Cottbus and received the festival's Special Pitch Award which enables a new project to be fast-tracked to the coco selection.
Crystal Swan director Zhuk will be coming to Cottbus with her new feature We Haven't Met Until This Summer which already has Polish producer Ewa Puszczynska's Extreme Emotions onboard as a co-producer.
The line-up of 14 feature film projects in the cocoPITCH selection includes Assel Aushakimova's French-Kazakh co-production Bikechess, focusing on a few days in the life of a journalist at Kazakhstan's state TV channel; Polish documentary filmmaker Agnieszka Zwiefka's fiction debut She which was also presented at last month's Polish Days in Wroclaw; and Cypriot director Emilios Avraam's Smaragda, a character study of a childless, 50-year-old woman.
Two further projects were selected as part of existing partnerships with other festivals or institutions. Latvian director Pauls Kesteris' The Bomber participated in the Midpoint Feature Launch programme run between Trieste and Karlovy Vary film festivals; while The Ways We Look At The Sun by Romania's Ioana Turcan won the Transilvania Pitch Stop - coco Award in Cluj in August
According to coco's organisers, the themes of cocoPITCH selection ranges from eco dramas through intimate stories about sisterhood and female sexuality, Latvian far-right terrorism of the 90s, the current opposition movement in Belarus, and a look back at Crimean Tatar history.
In addition, a large number of the cocoPITCH projects feature female protagonists from a range of backgrounds and professions.
This year's showcase of six works-in-progress - cocoWIP - includes North Macedonian director Vardan Tozija's second feature, fantasy drama M, which is structured as a co-production between North Macedonia, Croatia, Kosovo and France.
This edition of connecting cottbus will be the first one to be held as a hybrid event combining online and on-site components after the market had to be organised completely online last year due to the pandemic.