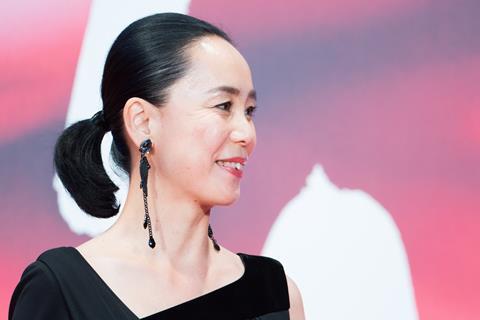 Award-winning Japanese director Naomi Kawase has been accused of bullying her staff and assaulting a member of her film crew.
The leading auteur is alleged to have kicked an assistant director in the stomach on the set of True Mothers in May 2019 after he touched Kawase to highlight an issue with a shot. Director of photography Yuta Tsukinaga and the entire cinematography team left the shoot in the wake of the incident.
The accusation was reported in weekly magazine Shukan Bunshun in late April, which led to the publication of a joint statement on the website of Kawase's production company Kumie, which said that the matter was settled internally at the time.
The magazine then reported allegations of an earlier incident, in October 2015 at Kumie, where Kawase is said to have punched a male staff member in the face. The man did not want to publicly comment but did confirm to Shukan Bunshun that the incident took place and was followed by his immediate resignation.
Screen contacted Kumie for comment on the 2015 allegations but had not received a response at time of writing.
UPDATE: Kawase has since denied the 2015 allegations. Representation for Kawase stated that the content of Shukan Bunshun's article is "not accurate at all" and "one-sidedly exaggerates only a part of Ms Kawase's conduct". An anonymous letter that was said to be from the staff member also claimed matters had long been settled with Kawase and they were on "good terms".
Cannes
Kawase was in Cannes last month for the premiere of documentary Official Film Of The Olympic Games Tokyo 2020 Side A. It was released nationwide on June 3 to low box office takings, ranking 13th over the weekend according to Japan's Eiga.com. The second part (Side B) is set for release on June 24.
Kawase is Japan's best-known female director and has had eight films selected for Cannes Film Festival since 1997, when she won the Camera d'Or for best new director with Suzaku. She won the grand prize of the jury 10 years later with The Mourning Forest.
True Mothers received a Cannes label when the festival was cancelled in 2020 due to the pandemic and premiered later that same year in competition at San Sebastian before being selected as Japan's entry for the international feature film category at the Oscars.