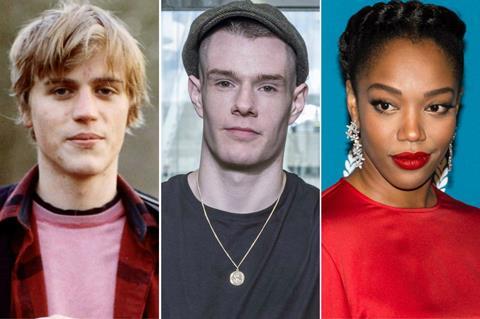 Beast star Johnny Flynn will lead the cast of The Score, a UK heist musical that will also feature Flynn's own music.
Connor Swindells (Sex Education) and Naomi Ackie (Star Wars: The Rise Of Skywalker), both former Screen Stars of Tomorrow from 2017 (as was Flynn back in 2005), have also been cast as has Antonia Thomas (Sunshine On Leith).
The film is a musical take on a doomed love story - two small time crooks drive to a secluded cafe for a big 'score'. While Troy (Swindells) falls for the waitress (Ackie) and decides to change his ways, Mike (Flynn) plots to rip him off and kill him.
Matthew James Wilkinson of Stigma Films (Yesterday) will produce with Ben Pullen of Sentinel Entertainment. The film is written and directed by Malachi Smyth, who credits include the upcoming sci-fi thriller Gateway 6.
Executive producers on the project are Nick Angel, who recently collaborated with Wilkinson on Yesterday, and Tim Dellow of Transgressive, which represents Johnny Flynn's music. Kelly Valentine Hendry (Fleabag) is casting. The film will shoot in the UK.
Producer Wilkinson also has Simon Bird's Days Of The Bagnold Summer upcoming – the film was selected for this year's Great 8 showcase of UK movies in Cannes.
Johnny Flynn's upcoming films include Emma, for Working Title and Blueprint Pictures, and he will play Davie Bowie inStardust for Salon Pictures. Alongside his acting work, he is the lead singer and songwriter of band Johnny Flynn & The Sussex Wit.