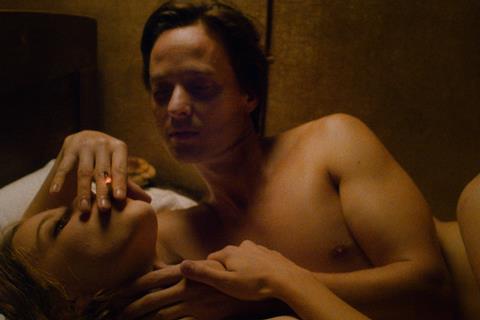 Kino Lorber has acquired North American rights to German director Dominik Graf's Fabian – Going To The Dogs, following its well-received world premiere in Berlinale Competition this week.
International sales are handled by Paris-based Les Films du Losange.
Set in Berlin during the Weimar Republic, it stars Tom Schilling as a young man with literary aspirations who, after being fired from his job writing advertising copy, navigates the tumultuous moment in German history between the 1929 market crash and the rise to power of the Nazis.
As well as frequenting Berlin's famed cabaret culture, through which he meets and falls in love with an aspiring actress and mistress of a Babelsberg Studio mogul, he also tries to protect his wealthy communist best friend from an untimely fate.
Screen's Berlinale review praised the film for its bold mix of "costume realism" and "experiment".
"Berlin never disappoints and now we're exhilarated to take a plunge with Dominik Graf's delirious vision of Weimar, deconstructed as a cinematic experiment yet anchored in the profundity of Kästner's brilliant novel," said Kino Lorber CEO Richard Lorber, referring to Erich Kästner who wrote the 1931 novel on which the film is based.
"It's a charismatic film our North American audiences will embrace and savour as much for the mind as the eye."
The deal was negotiated by Wendy Lidell, senior vice president, theatrical distribution and acquisition at Kino Lorber, and Les Films du Losange head of international sales Alice Lesort.
Lesort is currently tying up a raft of further deals on Fabian that she will announce next week.