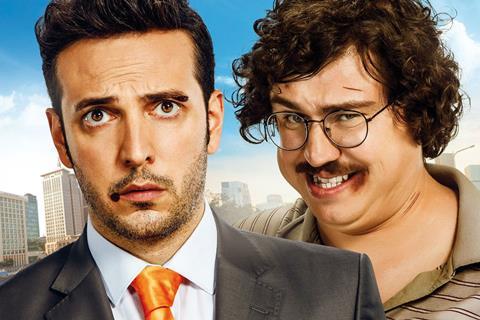 Leading South Korean entertainment studio CJ E&M has announced it will invest in and distribute 25 local films in Turkey by June 2019.
CJ stated it has "joined hands with Turkey's no. 1 production company BKM and no. 2 production company TAFF to secure an investment-distribution line-up," to "solidify" CJ's position as a film production, investment and distribution studio in Turkey.
The Korean company noted its Turkish partners were responsible for six out of 2017's top 10 local films with BKM, established in 1994, steadily producing more than 10 films a year, and TAFF responsible for the Turkish historical dramas Magnificent Century and Muhtesem Yuzyıl and specialising in popular comedies as well as military and action films.
CJ indicates its motivation to expand in Turkey was sparked as it is "one of the few countries in the world along with South Korea in which local films take a larger market share than Hollywood films."
The company plans to use its international business know-how, global network and marketing techniques, while learning about the local market with its expanded slate, and hopefully find local IPs that can be turned into remakes, similar to its Miss Granny model, which has been remade in multiple countries including China, Vietnam and Japan.
CJ is also in discussions to remake Korean films such as The Spy: Undercover Operation, Miss Granny and Confidential Assignment in Turkey.
First on its Turkish distribution list is BKM-produced Yol Arkadasim 2, to open in theatres this October. The comedy is a sequel to last year's Yol Arkadasim, a road movie about two friends, which took in 2.05 million admissions, according to CJ, which distributed the film.
Other films include comedy action film Organize Isler 2, directed by Yilmaz Erdogan, who co-heads BKM. Set for January 2019 release, the film is a sequel to the director's 2005 film Organize Isler (a.k.a. Magic Carpet Ride) and will incorporate Korean action choreography.
CJ E&M established production, investment and distribution company CJ Entertainment Turkey in May 2017 and has since invested in and distributed nine local films.