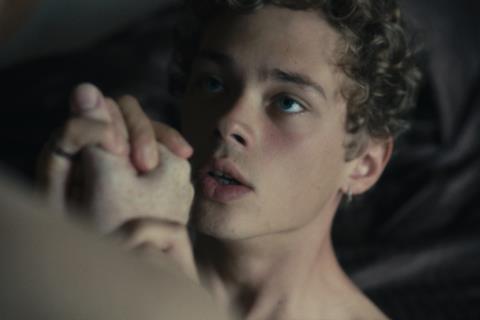 LevelK has boarded international rights to the upcoming Danish drama B.O.Y. – Bruises Of Yesterday. Soren Green, who has directed award-winning shorts including An Afternoon, An Evening And A Night, makes his feature debut.
The film is being pitched today (February 2) as part of the Work in Progress presentations at Goteborg's Nordic Film Market.
The film follows a 16-year-old boy who has to spend the summer with his grandparents. He falls in love with an older young man but when tragedy strikes, he falls into a dark hole of self-harm, lust, and loneliness.
The cast includes Noa Viktor Risbro Hjerrild (Nordland '99), Jens Jørn Spottag (End Of Night), Alexander Mayah Larsen (Skruk), Bodil Jørgensen (The Kingdom) and Paw Henriksen (The Bridge).
Green wrote the script with Tomas Lagermand Lundme. Green said, "Self-harm is mostly associated with teenage girls, but studies show, that while girls statistically self-harm a little more than boys, boys generally do it for a longer period. With B.O.Y. I wanted to create a portrait of a boy, who turns to self-harm as a way of regulating his emotions, when he is faced with abandonment, grief, and loneliness."
Pelle Folmer (A Red Carpet), Morten Holst (What a Circus!) and Per Holst (Pelle The Conqueror) produce for Asta Film.
Backers are The Danish Film Institute, Film Fyn, DR, PH3, 1606 and Asta Film.
Scandinavian Film Distribution has already swooped on Nordic rights.
Asta Film was set up in 2022 by multiple Oscar nominee Per Holst; he was joined in 2017 by Morten Holst and Pelle Folmer as co-owners and producers.