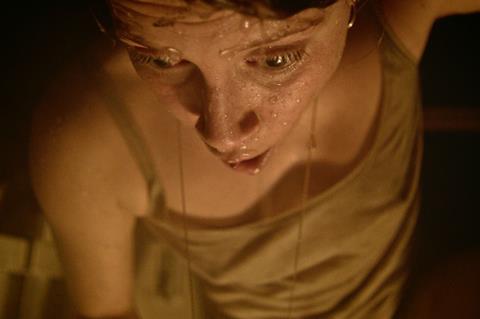 LevelK has taken on world sales rights for Rasmus Kloster Bro's debut feature Cutterhead.
The Danish survival drama is about a PR coordinator documenting construction of the Copenhagen Metro. When an accident occurs, she takes refuge in an airlock with a Croatian miner and a worker from Eritrea; they must put their lives in each other's hands.
LevelK will present Cutterhead as a closed market screening in Cannes on May 10,
The film is produced by Amalie Lyngbo Quist for Beo Starling, and written by Rasmus Kloster Bro and Mikkel Bak Sørensen, and financed by the Danish Film Institute's New Danish Screen.
The cast features Christine Sønderris, Samson Semere and Krešimir Mikić.
Director Rasmus Kloster Bro said, "I want it to be a very physical experience. Watching the film should feel like being eaten by the underground."
The Danish release is planned for autumn 2018.
LevelK's Cannes slate also include Australian thriller psychological thriller The Second; heavy metal dark comedy Heavy Trip, and Mads Brugger's comedy The Saint Bernard Syndicate, which just won two prizes at Tribeca.