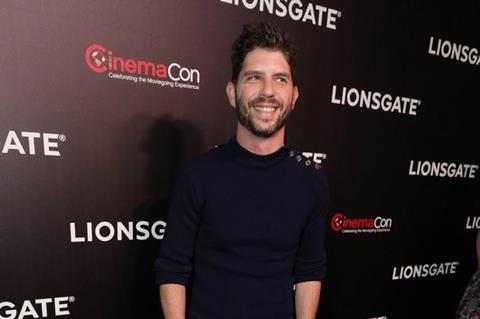 Lionsgate has signed a first-look film and television deal with Jonathan Levine, the director of SXSW hit Long Shot starring Seth Rogen and Charlize Theron that opens this weekend through Lionsgate-Summit.
Levine and business partner partner Gillian Bohrer will house their new production company Megamix at Lionsgate in Santa Monica. Lionsgate will work with Megamix to develop a range of film and television projects. Lionsgate Televison is already developing a series with Megamix based on Levine's feature Warm Bodies, which Lionsgate released in 2013.
The filmmaker has a long history with the studio and its current motion picture group executive team run by Nathan Kahane and Lionsgate motion picture group chairman Joe Drake. They championed Levine's 2011 comedy-drama 50/50 starring Rogen and Joseph Gordon Levitt. Over the last eight years, Levine collaborated with Kahane and Drake on two other films starring Rogen: The Night Before, and Long Shot.
All three films were produced by Point Grey, which recently struck a long-term deal with Lionsgate.
"For over a decade, Lionsgate has been in business with Jonathan supporting his earliest work as a gifted writer and director and storyteller and releasing his films," said Kahane. "He is enormously talented and his movies are unique and refreshing and never derivative. Lionsgate has always been somewhat of an unofficial home for him and Megamix also represents a homecoming for Gillian Bohrer, a highly accomplished and respected production and creative executive. So for us, this deal is an irresistible one-two punch."
"Lionsgate is the perfect home for Megamix, a studio to both my most successful and favorite moviemaking experiences," said Levine. "Joe and Nathan have been great collaborators and friends who have supported me over the years and are as committed as Gillian and I are to nurture unique, creative and commercial visions and we couldn't be more thrilled."
Added Bohrer, "Jonathan and I have a shared passion for movies that defy conventional wisdom about what defines a 'commercial movie.' I loved the diverse slate of projects I was able to shepherd at Lionsgate, and we're delighted to bring Megamix to a company that believes in taking risks."
Levine made his feature directorial debut with the cult horror film and Amber Heard breakout All The Boys Love Mandy Lane. His second feature and his first as both writer and director was 2008's The Wackness.