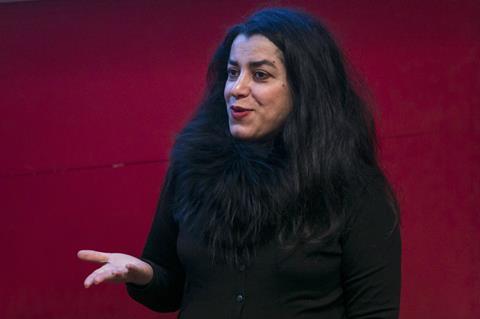 Radioactive director Marjane Satrapi and Spanish actress Angela Molina are to be feted at the Evolution Mallorca International Film Festival (EMIFF), which is pressing ahead as a physical and digital event next month.
Both are expected to travel to the Spanish island for the ninth edition of the festival, which runs October 23-29, with Molina set to receive EMIFF's honorary award while Satrapi will be given the vision award. Previous recipients include Ana de Armas, Mads Mikkelsen, Asif Kapadia and Lena Headey.
Molina first came to international attention in Luis Buñuel's final film, That Obscure Object Of Desire in 1977, and has worked with renowned directors including Giuseppe Tornatore, Pedro Almodóvar and Ridley Scott. A six-time Goya nominee, Molina won best actress at the David di Donatello Awards for 1985's Camorra (A Story Of Streets, Women And Crime) and at San Sebastian in 1986 for Half Of Heaven. EMIFF will host the European premiere of her new film, Lalla Aïcha, directed by Morocco's Mohamed el Badaoui.
Iranian-French filmmaker Marjane Satrapi was the first woman to be nominated for an animation Oscar with her film Persepolis, which won the jury prize at Cannes in 2007 and went on to scoop numerous awards including the Cesar. She has since directed live-action features, such as The Voices and Chicken With Plums. Satrapi's most recent film, the Marie Curie biopic Radioactive starring Rosamund Pike, will be screened as a Spotlight event at this year's EMIFF.
Due to the ongoing pandemic, EMIFF is planning a hybrid festival, introducing Covid-19 safety measures to the physical event while moving some elements online.
EMIFF director Sandra Lipski said: "We will offer new seating patterns inside our cinemas and at our outdoor screenings and we are expanding our festival favourite, the Drive-In Cinema, "Cine con Coche", whilst complying with all local safety guidelines as they continue to evolve."
The festival will work in partnership with an as-yet-announced online platform to showcase specific films in the 2020 line-up virtually. The online offering will also extend to panel events.
The full programme is set be announced in early October.