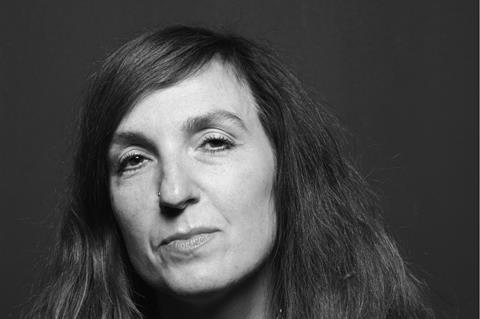 Mia Bays, director of the British Film Institute (BFI) Film Fund, will today (Friday, May 20) be leading a discussion on how producers and funders can adapt to a streamer-led marketplace, as part of the UK Pavilion industry programme at Cannes.
The UK Pavilion, previously known as the UK Film Centre, runs from May 19 to May 24, and is based at the Cannes Marché International Village.
Bays' panel is titled 'Insights into changing markets' (11:00-12:00) and will comprise of René Bourdages, vice president, cultural portfolio management, Telefilm Canada; Matt Brodlie, co-president, Upgrade Productions; Makhosazana Khanyile, CEO National Film and Video Foundation of South Africa; and Graeme Mason, CEO Screen Australia.
"Festivals have always been important, but now as we recover from the pandemic, being together in person feels even more of an essential," said Bays.
"This panel gives an opportunity for national film funds from around the world to discuss how we are adapting in the age of the streamer. With the attendance of Matt Brodlie we are really lucky to have an insider's view, too.
"We will also talk about how funds are adapting their support of the theatrical experience and how they are balancing that with changing audience behaviours and the challenges to the health of independent and local film markets."
Over the border
Suzy Gillett, the UK Pavilion events curator and a script consultant, will today also be moderating a panel of European scriptwriters, script editors and directors of international development labs – all of which are working on projects across borders and have links with UK projects – on how to nurture projects and building networks across borders, titled 'Not lost in translation' (16:00-17:00).
The panel includes Géraldine Bajard, writer/director; Philippe Barrière, script editor and consultant; Matthieu Darras, CEO, Tatino Films; Nadja Dumouchel, script writer and consultant; Biljana Tutorov, producer-writer-director; and Romas Zabarauskas, writer/director
Gillett said: "'Not lost in translation' brings together the writers and directors and directors of labs to discuss the long process of film development, the nuts and bolts of how they approach storytelling in film, how they navigate across languages and in collaboration with writers, directors and producers, to create contemporary European projects, and beyond in the case of Matthieu Darras, CEO of Full Circle and First Cut Labs, which run worldwide."