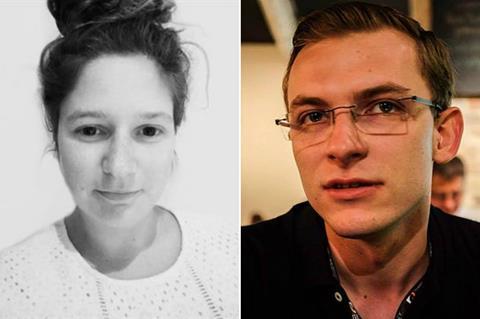 The Marché du Film has launched a new event for the 2019 market called 'Meet The Streamers', to connect key VOD players with international sales agents and producers.
Taking place on Tuesday, May 21 from 3pm to 5pm CEST at the Plage des Palmes, the event will run via a 20-minute speed-meeting format, introducing representatives from seven platforms to a rotating selection of attendees.
The representatives present will include Michelle Jo, global business developer at subscription VOD service Watcha Play; Anaïs Lebrun, programming director – international at global streamer MUBI; Pawel Wieszczecinski, founder, executive director and head of distribution at New York-founded service Kinoscope; and Joan Sala, managing editor and programmer of Spanish arthouse platform Filmin.
Also participating are former TrustNordisk CEO Rikke Ennis with her new B2B distribution marketplace and TVoD platform NutAlone; Andreas Wildfang, executive director at EYZ Media which operates Universcine DE and LaCinetek Germany; and Marie-Louise Khondji, founder and CEO at Paris-based Le Cinéma Club.
The launch of the event comes as titles distributed by major streaming platforms Netflix and Amazon are absent from the Cannes line-up for the second year in a row. Last year Alfonso Cuarón's ROMA missed out on a slot at the festival due to the event's adherence to France's theatrical requirements, instead premiering at Venice in the late summer and going on to win three prizes at the 2019 Oscars.
Regarding its new event, the festival said, "As VOD is more than ever an essential part of worldwide distribution, this is a time designed to focus on propositions, discovery and exchange. Whether to update the industry about their new curatorial needs or marketing strategies or to tell rights holders about the launch of new products and initiatives, these platforms now have a dedicated Cannes event."
Jérôme Paillard, executive director of the Marché du Film, commented, "With everyone talking about Amazon and Netflix, we believe it is our mission to highlight independent platforms with different approaches and models and to give sales agents an opportunity to know them better."
Initiated by Paillard, the event is led by Aleksandra Zakharchenko, industry programs project manager, and curated by the newly-launched Q-Rate Consulting, headed by Quentin Carbonell.
The 2019 Cannes Film Festival begins tomorrow (May 14) with Jim Jarmusch's The Dead Don't Die, and closes on May 25 with Olivier Nakache and Eric Toledano's The Specials.