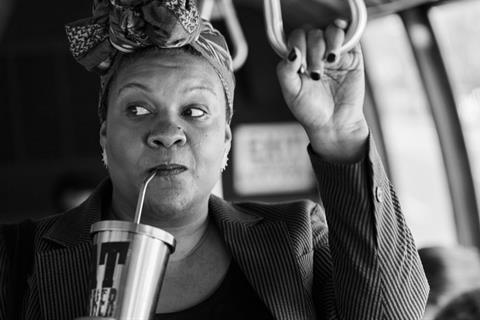 As the final weekend got underway in Park City, Netflix was understood to be closing on a worldwide deal for Sundance selection The 40-Year-Old Version.
Radha Blank's black and white feature directorial debut about a New York playwright who considers compromising her rap ambitions for success on stage had been talked of as a viable acquisition title since it debuted in U.S. Dramatic Competition on January 25. Endeavor Content represents the filmmakers.
When the acquisition closes as sources believe it will, The 40-Year-Old Version will become the latest addition to Netflix's stable of Sundance titles and the first on-site buy. The platform brought 11 films to the festival, including Day One screening Miss Americana, the Taylor Swift documentary that launched on the platform on Friday (January 31).
As previously reported, Hulu was understood to be closing its second deal of Sundance in an $8m transaction for worldwide rights to Justin Simien's Bad Hair.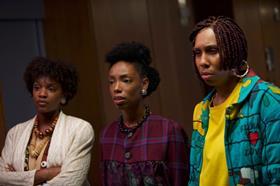 According to sources, Hulu had to convince the filmmaker that his follow-up to Dear White People would get some theatrical play and it is understood the streamer has committed to doing so. Hulu has not distributed theatrically by itself, although it does partner with Neon on films, as it will on record Sundance buy Palm Springs.
Endeavor Content represented worldwide rights to the Midnight section opener about an aspiring TV presenter in late 1990s Los Angeles whose new hair-do has a mind of its own.
Magnolia Pictures snapped up the widely admired documentary Assassins in a worldwide deal that follows the distributor's earlier buy on The Fight. Ryan White directed the film, which chronicles the 2017 assassination of Kim Jong-nam, half-brother of North Korean leader Kim Jong-un. Magnolia will release Assassins this year and brokered the deal with Submarine.
Meanwhile HBO is believed to have paid mid-seven figures for worldwide TV and streaming rights to Siempre, Luis, John James' documentary feature debut about the humanitarian work of Lin-Manuel Miranda's father, Puerto Rican migrant and New York resident Luis A. Miranda Jr. Endeavor Content financed the film and negotiated the deal with HBO.
The pair of acquisitions round out a week that erupted with a slew of deals in which Palm Springs, Uncle Frank, The Night House, Herself, Identifying Features, I Carry You With Me, and Zola, among others, found homes. More deals will inevitably follow in the days and weeks ahead as buyers and sellers weight up offers and counter-offers.
The Sundance awards ceremony is on Saturday and the festival ends on Sunday.