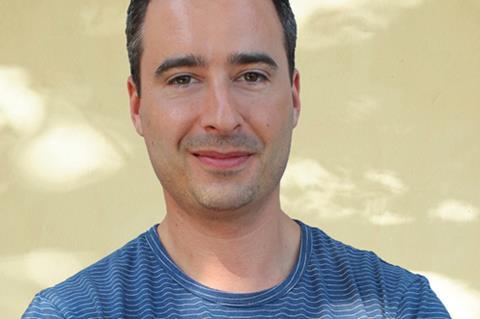 James McGough has joined Erik Feig's nascent PictureStart as COO in the second major executive move away from Netflix announced this week.
McGough will provide strategic counsel, oversee finance, business affairs and physical production, and will report to Feig. The executives worked together at Summit Entertainment when McGough was senior vice-president of corporate and business development. Feig served as president at Summit Entertainment before he was named co-president of Lionsgate's motion picture group.
McGough oversaw the content strategy and analysis team at Netflix's original film division, which was responsible for key strategic initiatives as well as operations related to slate programming strategy, greenlighting, deal analysis, and user behavioral analysis.
Prior to Netflix, McGough served as founder and principal of Latus Advisors, where he provided financial and strategic counsel to media and entertainment companies such as Legendary Entertainment, Miramax, and QED International. He was COO of Wonderland Sound and Vision after he departed Summit Entertainment in 2012.
He served as executive producer on or provided financial consulting services on projects including When We First Met (Netflix), The Babysitter (New Line-Netflix), and Fury (Sony).
On Tuesday it emerged that Matt Brodlie had departed his job as director of original content at Netflix and joined Disney+ as senior vice-president of International content development.
Feig launched Picturestart in early May to discover voices and champion stories from diverse creatives with appeal to broad audiences and fandom communities. He has struck a pact with Nordic Entertainment Group (NENT Group) for first-look Nordic rights to select television productions as part of an equity investment, and teamed up with Patrick Wachsberger's Picture Perfect Entertainment on Bad Genius, an English-language remake of 2017 Thai hit Chalard Games Goeng.
Picturestart is backed by investment from a number of media sectors and Feig's own funds, as well as equity investment from Warner Bros Pictures, which gets a first-look deal to co-develop, co-finance, and distribute features. The early slate includes Yasuke to star Chadwick Boseman, the Musical Grease: Summer Nights for Paramount which is being produced with Temple Hill Productions, and the adaptation of YA novel Eleanor & Park.