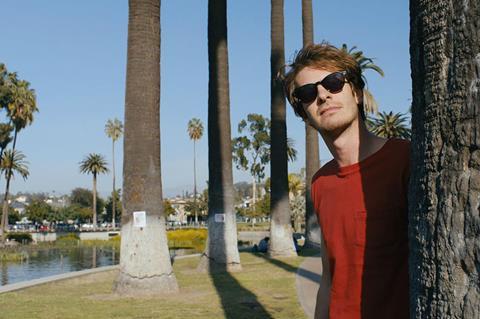 Swiss genre festival Neuchâtel Fantastic Film Festival (NIFFF) has announced the programme for its 18th edition, held from July 6-14 this year.
The festival will open with the world premiere of web series Le 5e Cavalier, which won the Fantastic Web Contest at last year's event. The closing film will be the Swiss premiere of animation Hotel Transylvania 3.
Scroll down for the full line-up
Across nine days the festival will screen over 150 films across 14 sections, consisting of 109 features and 60 shorts.
16 films will compete in the international competition, including Swiss premieres of Ari Aster's Hereditary, Jim Hosking's An Evening With Beverly Luff Linn and Cannes titles Climax (Gaspar Noé), Under The Silver Lake (David Robert Mitchell) and Diamantino (Gabriel Abrantes, Daniel Schmidt).
The winning film will receive the H.R. Giger 'Narcisse' award, presented by jury president David Cronenberg.
A strand of 'New Cinema From Asia' will screen eight features, including the European premieres of Takashi Miike's Laplace's Witch and Erik Matti's Buybust.
'Films Of The 3rd Kind', a section screening a 'diverse selection of hybrid experiments and formally innovative movies', will show 14 features, including the regional premiere of Ammore E Malavita by Italian directors Marco and Antonio Manetti.
There will also be Swiss premieres of Timur Bekmambetov's Profile, with the director previously announced as an attending speaker for the NIFFF Extended programme; and Benedikt Erlingsson's Cannes title Woman At War, presented by actor Halldóra Geirharðsdóttir.
The 'Ultra Movies' category will screen ten titles, including the international premiere of A Young Man With High Potential by Linus de Paoli, presented by actor Amanda Plummer (Pulp Fiction).
Elsewhere in the programme, strands 'What We Do In New Zealand' and 'El Dorado' will showcase New Zealand genre films and Latin American cinema retrospectively.
The festival will host seven world premieres in total, including Rasmus Kloster Bro's Cutterhead in competition.
Neuchâtel Fantastic Film Festival 2018
International Competition
An Evening With Beverly Luff Linn - dir. Jim Hosking (US)
Climax - Gaspar Noé (Fra)
Cutterhead - Rasmus Kloster Bro (Den) - world premiere
Diamantino - Gabriel Abrantes, Daniel Schmidt (Por/Fra/Bra)
Hereditary - Ari Aster (US)
Kasane - Satô Yûichi (Jap) - world premiere
Luz - Tilman Singer (Ger)
Mandy - Panos Cosmatos (US/Bel)
Muere, Monstruo, Muere - Alejando Fadel (Arg/Fra/Chile)
Piercing - Nicholas Pesce (US)
Pig - Mani Haghighi (Iran)
The Dark - Justin Lange, Klemens Hufnagl (Austria)
Tigers Are Not Afraid - Issa López (Mex)
Time Share - Sebastián Hofmann (Mex)
Under The Silver Lake - David Robert Mitchell (US)
When The Trees Fall - Marysia Nikitiuk (Ukr/Pol/Mac)
New Cinema From Asia
Bad Genius - Nattawut Poonpiriya (Thai)
Bhavesh Joshi Superhero - Vikramaditya Motwane (Ind)
Hanagatami - Ôbayashi Nobuhiko (Jap)
Inuyashiki - Sato Shinsuke (Jap)
Laplace's Witch - Takashi Miike (Jap)
Operation Red Sea - Dante Lam (Chi)
Satan's Slaves - Joko Anwar (Indo/S Kor)
Films Of The 3rd Kind
Ammore E Malavita - Marco Manetti, Antonio Manetti (Ita)
Carnivores - Yannick Renier, Jérémie Renier (Fra/Bel)
Cornelius, Le Meunier Hurlant - Yann Le Quellec (Fra)
Hotel Artemis - Drew Pearce (UK/US)
I Kill Giants - Anders Walter (US/UK/Bel)
La Femme La Plus Assassinee Du Monde - Franck Ribière (Bel/UK/US)
Mary Shellley - Haifaa Al-Mansour (UK/Ire/Lux/US)
Monster Hunt 2 - Raman Hui (HK/Chi)
Mutafukaz - Guillaume 'Run' Renard, Nishimi Shojiro (Fra/Jap)
Number 37 - Nosipho Dumisa (S Afr)
Profile - Timur Bekmambetov (US/UK/Cyp/Rus)
The Man With The Magic Box - Bodo Kox (Pol/Ita)
The Real Estate - Måns Månsson, Axel Petersén (Swe/UK)
Woman At War - Benedikt Erlingsson (Ice/Ukr/Fra)
Ultra Movies
A Young Man With High Potential - Linus De Paoli (Ger)
Aterrados - Demián Rugna (Arg)
Blood Fest - Owen Egerton (US)
Gonjiam: Haunted Aslyum - Jeong Beom-sik (S Kor)
Liverleaf - Naito Eisuke (Jap)
One Cut Of The Dead - Shinichiro Ueda (Jap)
Premika - Siwakorn Charupongsa (Thai)
The Field Guide To Evil - V. Franz, S. Fiala, P. Strickland, A. Smoczynska, K. Gebbe, C. Evrenol, C. Reeder, A. Ahluwalia, Y. Veslemes (NZ)
The Green Fog - Guy Madden, Evan Johnson, Galen Johnson (US)
What Keeps You Alive - Colin Minihan (Can)