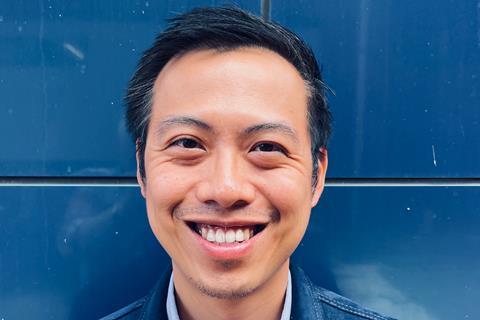 Australian sales company Odin's Eye Entertainment has appointed Derek Lui as senior vice president of operations and business development.
Lui was previously Denmark's LevelK, which he joined as sales manager in 2015 and left as president of sales in 2018; and at Memento Films International, where he rose to director of sales for Asia (excluding Japan) and ANZ by the time of his departure in 2021. He was most recently a sales consultant for Screenworks Asia, the production subsidiary of Taiwan-based streaming platform Catchplay.
Lui is at Hong Kong Filmart this week, selling titles including comedy action adventure Shimmy: The First Monkey King, shark survival thriller Fear Below and documentary Ice Maiden.
Odin's Eye founder and CEO Michael Favelle said of Lui's appointment: "His rapport with buyers, understanding of the market and excellent sense of humour are a perfect fit, and with sales already in the bag, he is proving to be an excellent addition to our globe-spanning team."
Lui was named a Future Leader by Screen International in 2017, having begun his career in the industry as a film programming manager at Hong Kong's UA Cinemas in 2012.
"Having worked for companies based in Copenhagen, Paris, Hong Kong and Taiwan, I have always been fascinated by how international films and series can connect audiences from different parts of the world," said Lui. "The international sales and acquisition landscape has evolved and I am thrilled to work with Michael and his team to continue our work in connecting producers to distributors and platforms from around the world."