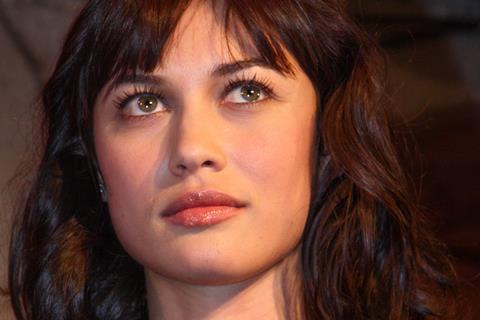 Olga Kurylenko will star as the legendary and fearsome warrior queen in Bleiberg Entertainment and Picture Perfect's Boudica which Bleiberg/Dimbort will introduce to buyers on the Croisette next week.
Kurylenko, whose credits include Quantum Of Solace and Black Widow, will team up with writer-director Jesse V. Johnson (The Debt Collector, Avengement) on the project, which the producers have scheduled for an August production start in Wales.
Inspired by events in A.D. 60, Boudica follows the eponymous Celtic warrior who rules the Iceni people alongside her husband Prasutagus. When he dies at the hands of Roman soldiers, Boudica's kingdom is left without a male heir and the Romans seize her land and property.
Driven to the edge of madness and determined to avenge her husband's death, Boudica rallies the various tribes from the region and wages an epic war against the mighty Roman empire.
Bleiberg Entertainment and Picture Perfect will produce the film and Ehud Bleiberg and Johnson serve as producers. Executive producers are Danny Dimbort, Nicholas Bennett and Ariel Bleiberg. Kurylenko is represented by Independent Talent Group, UTA and Adequat.
Bleiberg/Dimbort's Cannes slate include In The Land Of Saints And Sinners, which has already sparked solid territory sales. Screen has published the first-looks from the hitman action thriller starring Liam Neeson.