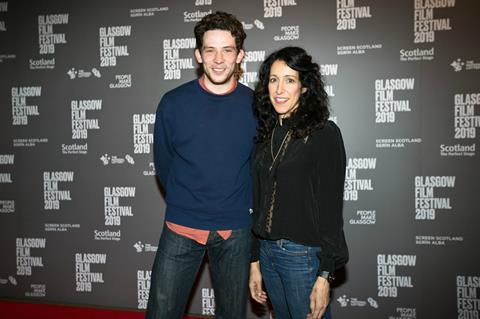 Picturehouse Entertainment has acquired UK and Ireland distribution rights to two new features – Harry Wootliff's True Things and Hanna Bergholm's Hatching.
The distributor has committed to cinema releases for its latest acquisitions, which are both in post-production.
The films are Picturehouse Entertainment's second and third acquisitions of films by female directors this week, following its purchase of Joanna Hogg's sequel The Souvenir Part II.
BBC Film and BFI-backed True Things is the second feature from UK director Wootliff, who won the BIFA for best debut director for Only You in 2019 and was nominated at Bafta for outstanding debut by a British writer, director or producer.
An adaptation of Deborah Kay Davies' 2010 novel, True Things About Me stars Ruth Wilson and Tom Burke in the story of a woman whose life is turned upside down after a chance encounter with a charismatic stranger.
Picturehouse Entertainment signed the deal with sales agent The Bureau, which also produced the film with Wilson's Lady Lazarus and Jude Law's Riff Raff UK.
"Picturehouse Entertainment's commitment to upholding the theatrical experience is becoming even more meaningful in the current context," said Clementine Hugot, head of sales at The Bureau.
Hatching is Finnish director Bergholm's feature debut. It is a genre piece about a 12-year-old gymnast who tries desperately to please her mother. When she finds a strange egg, she hides it and keeps it warm; but when it hatches, it produces something beyond belief.
"We think the film has found a perfect home with Picturehouse in the UK," said Wild Bunch International head of international sales Eva Diederix, who negotiated the deal for Hatching. "We are thrilled to work again with Clare Binns, Paul Ridd and the Picturehouse Entertainment team, as we know how passionate and fully committed they are."
"In a moment where we can begin to anticipate the big screen experience once again, we look forward to releasing True Things and Hatching with ambitious nationwide cinema releases," said Clare Binns, Picturehouse joint managing director. "We're very proud to continue to champion the work of female filmmakers, and we are excited to work alongside Harry Wootliff and Hanna Bergholm on the upcoming releases."