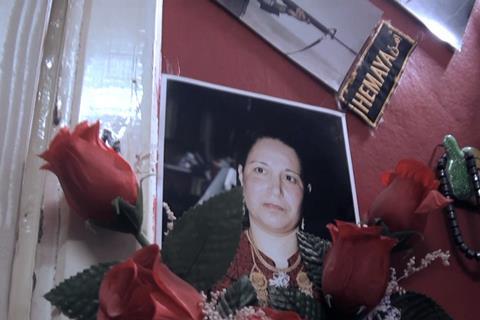 Prague-based sales agent Filmotor has boarded Samaher Alqadi's feature documentary debut As I Want, which is set to play in competition at CPH:DOX next week.
The film premiered in the Encounters section of the Berlinale last month and will receive its international debut in the F:ACT Competition of Copenhagen's CPH:DOX on April 22.
The documentary begins in 2013, during the second anniversary of the Egyptian revolution. Palestinian filmmaker Alqadi picked up her camera as a weapon against the explosion of sexual violence that was occurring on Cairo's Tahrir Square and began documenting the growing women's rebellion in the country.
When the director became pregnant, she began an imaginary conversation with her late mother and portrays her re-examination of her own childhood in Palestine and what it means to be a woman and a mother in the Middle East.
Picking up the film, Filmotor's head of sales and acquisition Michaela Čajková said: "Apart from its political legacy, this film – shot over eight years – is also an intimate testimony of motherhood."
As I Want is produced by Karim El Hakim for Egypt's Prophecy Films in co-production with Nefise Özkal Lorentzen and Jørgen Lorentzen for Norway's Integral Film; Serge Gordey of France's Temps Noir; Mohanad Yaqubi of Palestine's Idioms Film; and Thomas Kaske of Germany's Kaske Film.
Other titles on Filmotor's slate include Marwa Zein's Khartoum Offside and Victoria by Sofie Benoot, Liesbeth De Ceulaer and Isabelle Tollenaere, which played the Berlinale in 2019 and 2020 respectively.