EXCLUSIVE: Reed Suspects also closes further deals on its EFM slate.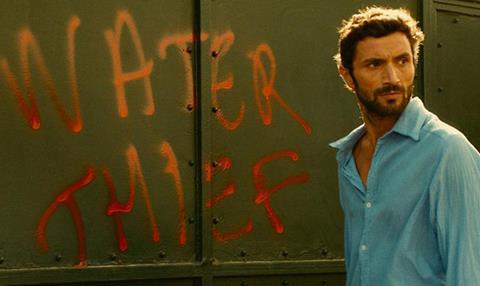 Early in the European Film Market (EFM), Matteo Lovadina's French sales outfit Reel Suspects has clinched an eye-catching deal for its horror movie Blind Sun with gore specialist Shudder, the self-dubbed 'Netflix of Horror'.
The deal comes as Reel Suspects basks in the success of Sexy Durga, a market premiere at the EFM. The film, directed by Indian director Sanal Kumar Sasidharan has just won the International Film Festival Rotterdam Tiger award.
This is the second year in a row that a Reel Suspects title picked up IFFR's top award, following on from Radio Dreams by Babak Jalali.
At the EFM, Reel Suspects is giving a premiere to controversial Filipino drama Purgatoryo, which touches on grim, necrophiliac happenings in the local funeral home. Also new at the EFM is another horror picture, Black Hollow Cage by Sadrac Gonzalez-Perellon.
Lovadina has confirmed deals on several of the company's other titles. The House has gone to Kaleidoscope (UK), Donau (Germany), MedyaVizyon (Turkey).
Along with the sale to Shudder, Blind Sun has gone to Eksystent Dsitribution (Germany, Austria), Slash has gone to Movistar+ (Spain), Deltamac (Taiwan); Amok has gone to Deltamac (Taiwan).
Adventurers' Club has been bought by MediaVision (Turkey), Hy Media (China) and HBO Central Europe. Kept Boy has been snapped up by Breaking Glass (USA) and German speaking Europe (Profun).
Read: IFFR Tiger directors: Sanal Kumar Sasidharan on Malayalam drama 'Sexy Durga'