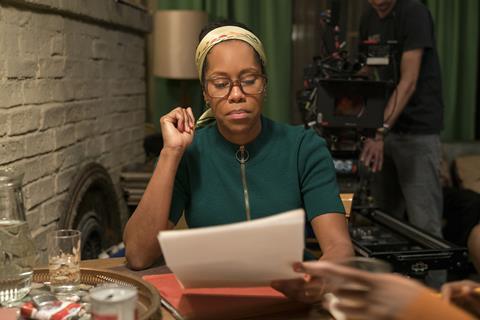 Participant has announced it will produce the feature film Shirley starring Regina King as Shirley Chisholm, America's first black congresswoman and presidential candidate.
John Ridley, who won the adapted screenplay Oscar for 12 Years A Slave, will direct from his screenplay, while King and Reina King of Royal Ties Productions will produce.
Production is expected to begin later this year on Shirley, which will chronicle Chisholm's 1972 presidential campaign and is based on her life story rights through an exclusive agreement with the Chisholm Estate.
Jeff Skoll and Anikah McLaren will serve as executive producers.
"Shirley Chisholm's life as a politician and her groundbreaking career in Washington is a critical part of American history that is far too often overlooked," said Participant CEO David Linde.
King most recently directed awards season contender One Night In Miami and starred in HBO's Watchmen.
Ridley currently is writing, producing and directing the new limited series Five Days At Memorial for Apple TV+.
Danai Gurira from Black Panther is attached to star in a separate project about Chisholm in a package that UTA Independent Film Group has put together that also focuses on the 1972 campaign. Cherien Dabis is attached to direct The Fighting Shirley Chisholm from a screenplay by Adam Countee.