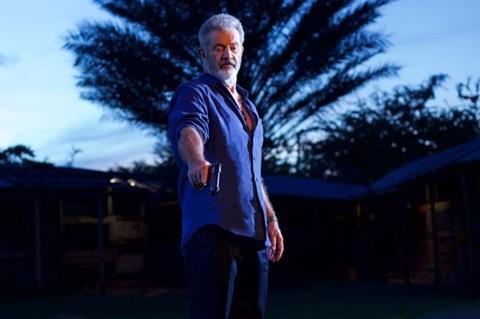 Saban Films has picked up North American and UK and Ireland rights to Yale Productions and Grandave Capital's Cole Hauser and Mel Gibson action thriller Panama as Highland Film Group continues talks with international buyers at EFM.
Mark Neveldine, whose credits include the Crank franchise and Ghost Rider: Spirit Of Vengeance, directs from a screenplay by Daniel Adams and William Barber that takes place in 1989 in Panama as Becker, a decorated ex-marine played by Hauser who is sent undercover by his former commander Stark (Gibson) to execute a high-value deal with dangerous adversaries.
While navigating through the chaos of the local civil war and with Stark by his side, Becker must fight assassins, court femmes fatales and negotiate with the enemy in order to complete his mission. Hauser and Gibson collaborated on 2004 thriller Paparazzi.
Saban Films will distribute in the UK via its distribution partner Altitude. Jonathan Saba of Saban Films brokered the deal with Highland Film Group and CAA on behalf of the filmmakers. Grandave Capital financed the feature.
Panama shot in Puerto Rico in late 2020 and is produced by Jordan Beckerman and Jordan Yale Levine of Yale Productions, Michelle Chydzik Sowa, Michelle Reihel, Frances Lausell and Shaun Sanghani. Executive producers include Anne Clements and Jonathan Saba.