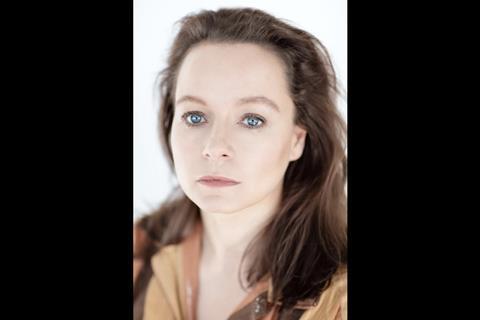 Samantha Morton will receive the Richard Harris Award at the 2022 British Independent Film Awards (Bifas), recognising an outstanding contribution by an actor to British film.
The award will be presented at the 25th Bifas on Sunday, December 4 in London, when winners in the non-craft categories will be announced.
Morton has previously been nominated for eight Bifas, winning one – best actress for her role in Lynne Ramsey's Morven Callar in 2002. Her most recent nomination came for the Douglas Hickox award for debut director in 2009.
The British actress has been working for over 30 years, with breakthrough roles in literary adaptations Emma in 1996 and Jane Eyre in 1997. She won the Golden Globe for best supporting actress – series, miniseries of television for playing Myra Hindley in 2006's Longford; and has credits in blockbuster productions including 2002's Minority Report and 2016's Fantastic Beasts And Where To Find Them.
She is currently appearing in Lionsgate+ series The Serpent Queen, and has an upcoming role in Maria Schrader's US feature She Said, and is currently filming Paramount+ series The Burning Girls alongside Ruby Stokes, Rupert Graves and Conrad Khan.
"This means the world to me," said Morton. "Independent cinema is my true home, the reason for my art, and Richard Harris was my first teacher. It is a great privilege to join such an esteemed group of former honourees, each of them champions of the British screen, and to be able to continue shining a light on the immense wealth and diversity of talented filmmakers and artists we have on these islands."
"Samantha Morton seemed to arrive like a meteor, her performances in Under the Skin, Sweet And Lowdown, Jesus' Son and Morvern Callar impacted not only British cinema," said a statement from Damian, Jared and Jamie Harris, in whose father's memory the award is presented. "After having worked with Samantha on This Is the Sea, Richard was as impressed with her work as I had ever seen him. He told me 'If you ever get the opportunity to work with her, grab it. She is the real effing deal'."
Previous winners of the Richard Harris Award include Kristin Scott Thomas, Chiwetel Ejiofor and last year's winner Riz Ahmed.
Last week, Charlotte Wells' Aftersun picked up three prizes in the Bifa craft awards, and is nominated for seven more at the main ceremony.