Former Dogwoof executive joins the documentary festival taking over from Anna Parker.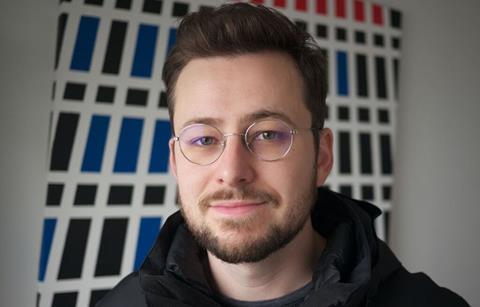 Patrick Hurley has been appointed head of marketplace at Sheffield Doc/Fest, taking over from Anna Parker beginning January 2017.
Karolina Lidin remains executive producer of the documentary festival.
As the current distribution manager at Dogwoof, Hurley has worked on documentary releases The Act Of Killing, Blackfish, Ken Loach's The Spirit Of '45 and Michael Moore's Where To Invade Next.
"I have no doubt Patrick will build on this terrific track record," said Liz McIntyre, CEO and festival director. She added, "His significant experience in distribution, sales, marketing, his nurturing of new and emerging filmmakers and their ideas, along with audience engagement and a deep knowledge of the international non-fiction film market makes Patrick brilliantly equipped to lead on Doc/Fest's industry activities."
Hurley cites the programming of the Sheffield Doc/Fest as one of the factors that originally drew him to the UK from his native Australia.
"In this new role I look forward to nurturing filmmakers and projects in their early stages of development and matching films with the best partners and platforms to help them find audiences worldwide. I'm excited to build on the great work of Anna Parker in making Sheffield Doc/Fest a productive and fruitful event for buyers, commissioners and funders for all formats, both traditional and emerging," said Hurley.
Anna Godas, CEO of Dogwoof, commented: "Patrick has been a joy to work with and a true team player; we'll miss him very much at Dogwoof. I'm very proud and excited for this amazing opportunity that lies ahead of him, and look forward to working with him in his new position as Sheffield Doc/Fest's head of marketplace"
This week, 15 projects pitched at Sheffield's MeetMarket have been selected for the programme of the 29th International Documentary Festival Amsterdam.