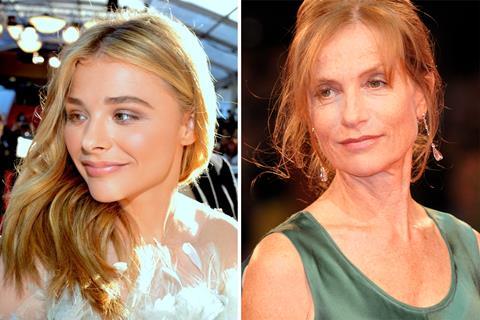 Major South Korean investor-distributor Showbox is co-producing Neil Jordan's upcoming thriller The Widow, starring Chloe Grace Moretz and Isabelle Huppert, with Sidney Kimmel Entertainment and Ivanhoe Pictures.
Showbox backed A Taxi Driver, South Korea's biggest hit this year with over 12 million admissions and a box office gross of $85m. The drama based on historical events is also the country's submission to the Oscars' best foreign language film category.
The company says its investment in The Widow is a step beyond the co-production deal struck with Ivanhoe Pictures in 2015 and is significant as a sign of its future expansion into Hollywood production and investment.
Directed by Academy Award winner Jordan (The Crying Game), The Widow follows a young woman (Moretz) who develops a friendship with a mysterious widow (Huppert) who approaches her with intentions that are increasingly revealed to be sinister.
Planned for release next year, the project recently won €650,000 in production funding from the Irish Film Board.
Showbox is also launching into co-production in Indonesia and investing in Forever Holiday In Bali, directed by Ody C. Harahap, who directed Sweet 20, CJ Entertainment's Indonesian remake of local hit Miss Granny.
Romantic comedy Forever Holiday In Bali stars the singer Thunder from K-pop group MBLAQ as a Korean pop star who travels around the titular island with the help of an Indonesian college girl he happens to meet.
The company says it took into account the popularity of K-pop and romantic comedies in Indonesia and plans to expand its investment in the country's productions.
Showbox CEO Jeong-Hun Yoo said the company is ambitious about taking its box office hit development know-how abroad, with international partnerships, co-production and investment as steps taken towards becoming a leading global contents company.