Latest production from the team behind La Famille Bélier.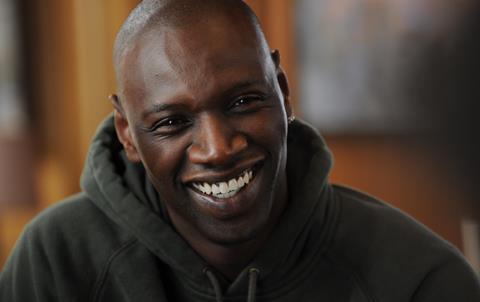 Paris-based sales company SND has picked up world sales on French director Hugo Gélin's London-set Two Is A Family, starring Omar Sy (Intouchables) as a TV stuntman left to bring up an unplanned baby girl on his own.
It is latest production from prolific Philippe Rousselet of Vendome Production, whose recent credits include this year's breakout hit La Famille Bélier and Tommy Wirkola's upcoming sci-fi thriller What Happened to Monday?, both of which SND also sold.
"Reading the script we knew we had an instant classic," said Rousselet. "There's no better feeling than finding a gem, polishing it and bringing it to screens."
Mars Film is also on board as a producer while sister company Mars Distribution will release the film in France.
Pantelion Films has picked up Latin America.
"We're happy to team up once again with this wonderful team of producers," said SND director of sales and distribution Charlotte Boucon.
Sy stars as man whose carefree existence on the French Riviera is brought to an abrupt halt after former fling Kristen, played by Clémence Poesy, turns up with a newborn baby girl she says is his child and takes off.
His attempts to track Kristen down leads him to London where he ends up settling down, working as a TV show stuntman and bringing up his daughter Gloria in a loving but unconventional manner. But then one day, Kristen comes back into their lives.
Franco-US actress Gloria Colston makes her feature debut in the role of the daughter.
Principal photography is due to start in the South of France on Sept 21 before moving to London for five weeks.
Boucon said SND had instantly fallen in love with the project, adding that it was "a superb combination of comedy and emotion with the perfect casting lead by Omar Sy".
Sy, who is based between France and LA, is soon to hit screens in French drama Chocolat and US chef comedy-drama Burnt.
It is a second feature for Gélin, who also co-wrote the script, after the Pierre Niney-starring buddy drama Comme des Freres. His writing credits include the award-winning The Gilded Cage.
"Hugo Gélin, Mathieu Oullion and Jean-André Yerlès have written a very entertaining and sensitive script," said Mars Films CEO Stéphane Célérier.
"It has a great narrative arc and fun instant loveable characters. It delivers great comedy but has also room for emotion. Few stories have these qualities; Two is a Family certainly is one of them."