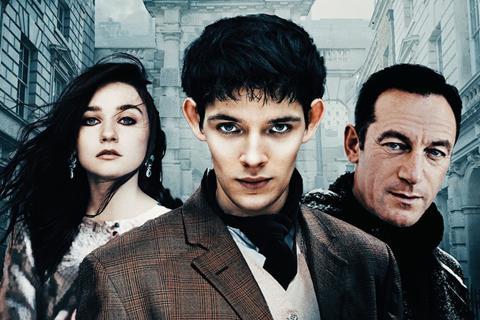 Sony Pictures International Productions has acquired UK and Ireland rights to Iain Softley's dark comedy thriller The Dead Spit Of Kelly, which worldwide sales agent Myriad Pictures will continue to discuss with buyers at the virtual EFM next week.
Jason Isaacs, Colin Morgan and Jess Barden are attached to star for Grand Pictures and Forthcoming Films.
Softley (Skeleton Key, Inkheart, Backbeat) will direct the UK-Ireland dark comedy from a screenplay by Johnny Ferguson set in turn-of-the-century Dublin where a diligent taxidermist Murphy (Morgan) is tormented by his boss, the vile and volatile Kelly (Isaacs).
Ferguson's screenplay is based on the story by Irish writer Flann O'Brien.
Isaacs (Harry Potter series, The Death Of Stalin) is riding high following career-best reviews for his performance in Sundance hit Mass.
Morgan's credits include The Happy Prince and Legend, while Barden, who previously worked with the director on The Outcast, is best known for her starring role in the cult hit The End Of The F***ing World.
Sony Pictures creative executive Luke Scrase said, "We are incredibly excited to be working with Iain, Sarah and Michael on this brilliantly imaginative and unique story. Their vision combined with Johnny Ferguson's smartly written script is destined to enchant audiences and keep them on their toes right to the end."
Softley added, "I am thrilled to be working with Sony Pictures on this extraordinarily original, hilarious and emotional film. Dead Spit is a bold black comedy which manages to be simultaneously funny, brutal and narratively gripping. Its surreal story is quite unlike anything else I have come across for a very long time."
Michael Garland produces for Grand Pictures with Sarah Curtis and Iain Softley for Forthcoming Films. Myriad's Kirk D'Amico and Brian Nitzkin will serve as executive producers.