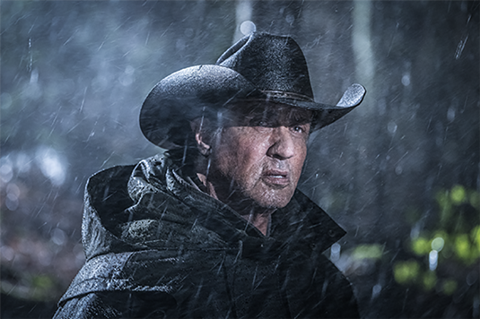 Sylvester Stallone will be honoured at this year's Cannes Film Festival.
At a special career tribute on Friday, May 24 the action star will present new images from his upcoming Rambo V - Last Blood, which shot a few months back, ahead of the world premiere of a 4K restoration of Ted Kotcheff's Rambo - First Blood, to be screened in the Grand Théâtre Lumière.
In a statement Cannes said the news was the final announcement for the Official Selection.
Rambo V: Last Blood is directed by Adrian Grunberg and produced by Millennium Films and stars Stallone, Paz Vega and Oscar Jaenada. The film will be released in the US and worldwide from September 20 and will be distributed in France by Metropolitan Filmexport on October 8.
The Cannes Film Festival runs May 14-25.