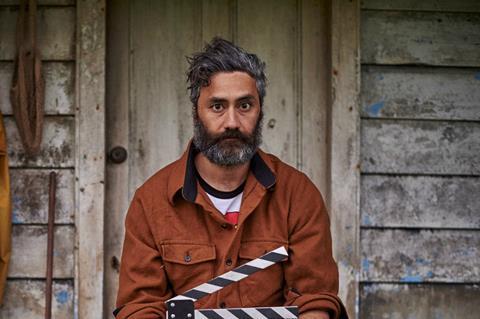 Filmmaker Taika Waititi will receive the first ever TIFF Ebert Director Award at next month's Toronto International Film Festival (TIFF, September 5-15).
An evolution of the event's former Roger Ebert Golden Thumb Award, the prize honours a distinguished filmmaker for their outstanding contribution to cinema, and is named after the film critic who passed away in 2013.
Waititi's latest film, Second World War satire Jojo Rabbit starring the director as Adolf Hitler, has its world premiere at TIFF.
He will next write and direct Marvel's Thor: Love And Thunder, having previously directed Thor: Ragnarok, which made over $850m at the worldwide box office.
The Ebert Director Award is part of the first edition of the TIFF Tribute Gala. The new awards event is an annual fundraiser sponsored by Royal Bank of Canada to support TIFF's year-round programmes.
Previously announced awardees include Meryl Streep with the Tribute Actor Award and Participant Media with the Impact Award.
Recipients of two further awards – the Mary Pickford award for female emerging talent, plus a further tribute actor award – will be announced in the coming weeks.
The festival unveiled its 2019 programme last month. It will open with Canadian documentary Once Were Brothers: Robbie Robertson And The Band, and close with Marjane Satrapi's Marie Curie biopic Radioactive starring Rosamund Pike.