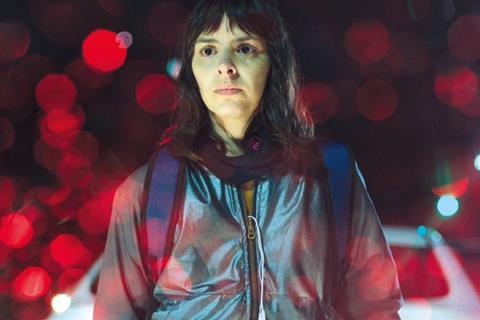 International festival directors, sales agents, distributors and producers tuned in online to the Coming Soon pitch event at the auspicious TorinoFilmLab (TFL) this week.
Of the eight feature projects, six were unfinished, in post-production or never seen before.
Unusually for Coming Soon and due to unprecedented circumstances of this year, a further two had already played at festivals: El Father Plays Himself (Visions du Réel) and The Salt In Our Water (Busan and London).
Previous Coming Soon selections of recent years have included Massoud Bakhshi's Yalda (Sundance), Magnus von Horn's Sweat (Cannes 2020) and Roberto Salinas' Cuban Dancer (Rome).
Screen gets the lowdown on this year's eight projects, as pitched by the filmmakers.
El Father Plays Himself (UK-Canada-Italy-Venezuela)
A filmmaker returns to Venezuela to make a film about his father and asks him if he wants to play himself.
Director: Mo Scarpelli
Producers: Ardimages, La Faena Films, Rake Films, Channel 6 Media and Tres Cinematografica
Story so far: The film premiered at Visions du Reel where it won the special mention. Distribution in UK, the Netherlands and Canada is secured. No sales agent is attached.
Target audience: "A cinephile arthouse may be interested in the intersection between life and cinema, yet a more wide audience will be compelled by a story about reconnecting with one's family," said producer Manon Ardisson.
The pitch: "This is a project of love, about reconnecting after a migration, and one of ambition, because the filmmaker is trying to obtain a raw and authentic performance from his father. It's a movie about the pain and the joy of making a movie," according to Ardisson.
A Piece Of Sky (Switzerland-Germany)
A couple tries to remain united in a remote mountain village while one is facing a change of personality due to a brain tumor.
Director: Michael Koch
Producers: Hugo Film and Pandora Film
Story so far: Editing of the material shot last winter is ongoing with principal photography on the second section due to wrap at the end of November. New Europe Film Sales is on board for sales.
The pitch: "This film is the antithesis of the globalised world. It wants to reflect on how we deal with illness. How does the leading character, a woman, find strength? And the answer is in the landscapes. Everyone who lives in those lands knows nature is the strongest. The film is divided in five chapters and, as it happens in Greek tragedies, there's a choir of peasants," said director Michael Koch.
City Of Small Blessing (Singapore)
A man desperately tries to fight the state planning that wants him and his wife evicted from their home in the city of Singapore to make space for a new train line. As the struggle proceeds together with the construction, the wife and the estranged son stop supporting the man's fight.
Director: Chen-Hsi Wong
Producer: Akanga Film Asia
Story so far: No sales agent is yet attached.
The pitch: "This is the story of a man who finds what's important for him. Saving his home is just an excuse. What the film deals with is generational change, dislocation, migration and people looking for a place in a world that keeps changing," said director Chen-Hsi Wong.
The Salt In Our Waters (Bangladesh-France)
A sculptor establishes himself in a fishermen village in Bangladesh to make some temporary art. Locals seem to be interested in what he is doing until the catch proves to be more elusive than usual. Some begin to say the artist is bringing bad luck. But when a cyclone is about to hit, he has his own explanation.
Director: Rezwan Shahriar Sumit
Producers: mypixelstory, Arsam International
Story so far: The film premiered in Busan. Film Republic is handling international sales.
Target audience: "Bangladeshi expats, a target that has a good track record, traditional arthouse audience, thanks to the good reviews we received, and activists for climate change," said producer Ilan Girard.
The pitch: "Thanks to the audience award we won here at TFL we're setting up a campaign for the film that tackles the specific environmental issues with which it deals. We believe that by reaching the three different potential audiences our film can cross over," said Girard.
The Accident (Brazil)
A woman is the victim of a strange accident and tries to hide it from her female partner. But when a video of the event emerges and the ex-husband of the driver asks her to testify against his ex-wife, a new light is shed on the events.
Director: Bruno Carboni
Producers: Vulcana Cinema, Tokyo Films
Story so far: The film was shot in 2019 and is now in post-production. It won the best work-in-progress prize at Cartagena. No sales agent is attached.
The pitch: "The film shows the spirit and the clashes of the city I live in through opposite characters with different styles and moral codes. These are the clashes that resulted in the last Brazilian elections," said director Bruno Carboni.
Whether The Weather Is Fine (Philippines-France-Singapore-Germany-Indonesia)
A man wakes up in the shambles of the Haiyan typhoon that destroyed the city of Tacloban. Rumours of another incoming storm are spreading and a rescue ship is at the port, but the man's mother and friend are not willing to leave and he must decide whether to leave them behind.
Director: Carlo Francisco Manatad
Producers: Cinematografica Films, House on Fire, AAND, Weydemann Bros, KawanKawan Media, Quantum Films, Globe Studios, Dreamscape Entertainment and Black Sheep
Story so far: Shooting ended in February, the film is now in post-production and is looking for a co-producer to close the budget. No sales agent is attached.
The pitch: "The story is based on my experience with the Haiyan typhoon but most of all it's a love song to my town, a place that makes me feel small and fulfilled," said director Carlo Francisco Manatad.
White Building (Cambodia-France-China)
A teenager living in a building about to be demolished thinks that together with the building a part of his memory will be destroyed too, and fights to prevent it from happening.
Director: Kavich Neang
Producers: Anti-Archive, Aspara Films, X Stream Pictures and Kongchak Pictures
Story so far: Post-production was halted by the pandemic but has restarted. Le Films du Losange is handling international sales.
The pitch: "The same story told in the film happened to me. I wanted to make this film to talk about the memory and how it is treated in Cambodia," said director Kavich Neang.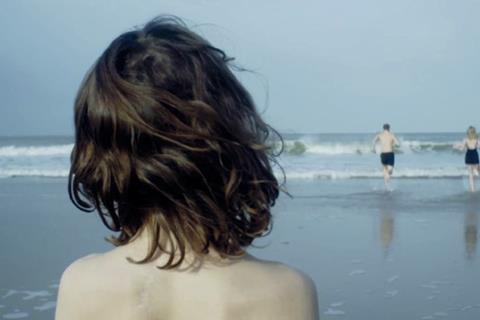 Zorro (working title) (Germany-Italy-Denmark)
On a vacation, a prosperous European family seeking to reconnect experiences a burglary. At first, the event seems to draw the couple closer until one of their children reveals that he saw his father hiding during the incident.
Director: Ronny Trocker
Producers: zischelrmann filmproduktion, Bagarre Film and Snowglobe
Story so far: The film is finished. No sales agent is attached.
The pitch: "Our story is not told in chronological order, but with loops. Every loop is a different point of view from a different character. Everyone has experienced the events his own way. It's challenging for the audience yet everyone can find his own perspective and his story," said director Ronny Trocker.