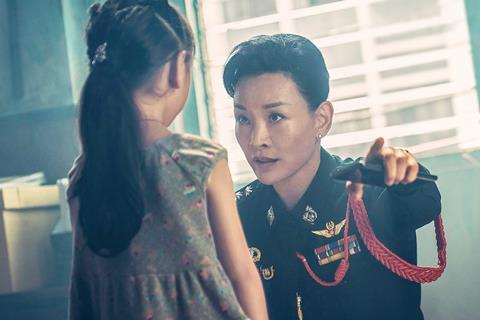 UK-Ireland, opening Friday August 21
It is a quiet weekend for new releases in UK and Irish cinemas, with just two new titles on screens: Sam Quah's Chinese crime thriller Sheep Without A Shepherd and Grégory Magne's Perfumes.
Sheep Without A Shepherd reached number one at the Chinese box office following a December 2019 release, and was one of the last blockbuster hits in the country before Covid-19 forced the closure of venues in January. It was re-released on July 20, following the reopening of some cinemas.
Released by Trinity Film/CineAsia in the UK and Ireland, it follows a man who takes desperate measures to save his family from the dark side of the law, after they commit an unexpected crime.
Perfumes is released by Curzon/Artificial Eye, with the film having a miniature release in two of the firm's own sites, Mayfair and Bloomsbury. The film stars Emmanuelle Devos as a selfish diva of the perfume world.
With Tenet set for release on August 26, the only other new titles for this weekend are back catalogue features. These include Jordan Peele's 2017 thriller Get Out through Park Circus; and John G. Avildsen's The Karate Kid from 1984 through Sony Pictures Releasing.
New Wave Films is conducting an online release of Sadaf Foroughi's Iranian high school drama Ava, in conjuction with Modern Films, via the latter's initiative to support indie cinemas.
France, opening Wednesday August 18
France again proves its comparatively healthy independent industry, with 12 new titles across a range of genres.
These include Eliza Hittman's Sundance and Screen Berlin jury grid winner Never Rarely Sometimes Always through Universal, produced by BBC Films. The film follows a pair of teenage girls in rural Pennsylvania who travel to New York City to seek out medical help after an unintended pregnancy.
Metropolitan FilmExport has The Rental, the directorial debut of US actor Dave Franco, starring Dan Stevens and Alison Brie in a horror about two couples who rent a vacation home for a weekend getaway that goes awry; while Unhinged, the Russell Crowe road rage thriller that has topped markets worldwide (including three weeks in the UK and Ireland) comes out through SND.
Méliane Marcaggi's comedy Belle-Fille leads the new French titles; it stars Alexandra Lamy and Miou-Miou in the story of a woman who accidentally ends up pretending to be the daughter-in-law an elderly lady always dreamed of. UGC is releasing.
Another Sundance 2020 title, Maïmouna Doucouré's Cuties, comes out through Bac Films, about a girl who comes to understand her femininity after joining a group of dancers at school. Doucouré won the directing award in world cinema – dramatic in Utah, with the film going on to play the Berlinale the following month. It will be released globally on Netflix on September 9.
The film has attracted controversy ahead of its Netflix release, centred around accusations that a promotional image sexualised its young lead characters. A petition calling for the film's removal had reached 85,000 signatures as of Thursday, August 20, with Netflix apologising for the poster, but not changing its release plans.
Further releases in France are Hubert Sauper's documentary Epicentro through Les Films du Losange, which won the grand jury prize in world cinema documentary at Sundance this year; Malou Leth Reymann's family drama A Perfect Family through Haut et Court; and Quan'an Wang's Berlinale 2019 Competition title Egg through Diaphana.
Nour Films has Werner Herzog's docu-drama Family Romance, LLC; ARP Sélection has David Zonana's Toronto 2019 title Workforce; Bodega Films has Ash Mayfair's Toronto 2018 Vietnam-set drama The Third Wife; while CGR Events is releasing Kenji Nagasaki's Japanese animation My Hero Academia: Heroes Rising.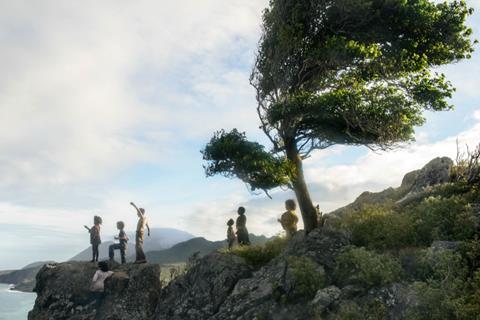 Germany, opening Thursday August 20
Disney is releasing its first title in Germany since cinemas began reopening. The studio will open fantasy drama Wendy, a new spin on the Peter Pan story directed by Benh Zeitlin (Beasts Of The Southern World), which was first seen at Sundance.
Two other titles previously seen in Park City include Michael Almereyda's biopic Tesla, starring Ethan Hawke as the visionary inventor, which will be launched by Leonine; and Michael Angelo Covino's buddy comedy The Climb, which will be opened by Prokino.
Six local productions will also be released this weekend, including psychological thriller Exile, which debuted at Sundance and won the top prize at this week's Sarajevo Film Festival. Directed by Kosovar-born Visar Morina, it will be released by Alamode.
Other titles include Connie Walther's Die Rüden, released by Real Fiction, which mixes reality and fiction as four young prison inmates are brought together with four dangerous dogs (Real Fiction).
Bettina Böhler's documentary portrait Schlingensief – A Voice That Shook The Silence will be released by Weltkino, while InTouch will open Selbst Geheilt, Stephan Petrowitsch's documentary on self-healing.
Two debut features set for release include Savas Ceviz's drama Kopfplatzen, which will be opened by Salzgeber, and Ceylan Ataman-Checa's coming-of-age drama Sebastian Jumping Fences, released by Déjà-vu Film.
Other openers include Aritz Moreno's surreal black comedy Advantages Of Travelling By Train (Neue Visionen); Will Wernick's social media thriller Follow Me (Capelight); Thom Fitzgerald's tragicomedy Stage Mother (Kinostar), starring Jacki Weave; and a revival by Croco Film of the 1982 children's film Meister Eder und sein Pumuckl.
Italy, opening Thursday August 20
Disney is finally releasing Pixar animation Onward, after postponing it several times. It was initially scheduled for March, when it received a release in many international territories. However, the greater spread of coronavirus in Italy at that stage put it on hold.
Another Berlinale title, Abel Ferrara's Siberia, is hitting theatres through to Nexo Digital; while Vision Distribution has French comedy A Siren In Paris from Mathis Malzieu.
Koch Media is releasing Gretel & Hansel, the horror fantasy film from Oz Perkins, starring Sophia Lillis and Samuel Leakey; while another horror, Caleb, from Italian director Roberto D'Antona, is distributed by CG Entertainment and L/D Production Company.
Movies Inspired continues to bring its catalogue to theatres with the Cannes 2019-premiered Little Joe by Jessica Hausner.
Alejandro Landes' Monos, Colombia's entry to the 2020 Oscar international feature award, is distributed by I Wonder Pictures.
The re-release of the Berlinale-premiered Hidden Away by Giorgio Diritti, starring Elio Germano as the Italian painter Antonio Ligabue (a role for which he was awarded the Silver Bear) tops the box office.
01 Distribution has screened the film in 119 theatres, bringing in €99,504. The film was previously released on the very weekend cinemas were closed for lockdown, and has grossed €215.519 in total.
The rest of the top 20 is made up of holdovers and re-releases.