Company's MIPTV slate also includes upcoming seasons of Fargo, Teen Wolf and Vikings.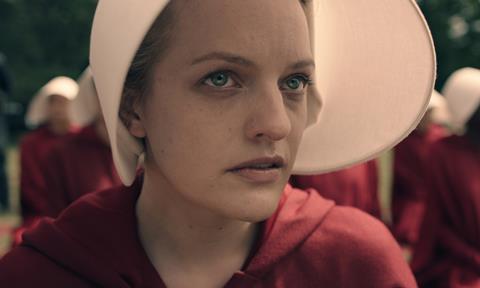 MGM international Television has set its line-up for this year's MIPTV in Cannes (April 3-6).
The company will promote new scripted and unscripted series including The Handmaid's Tale, Get Shorty and Condor
The Handmaid's Tale, set in a dystopian society, stars Elisabeth Moss and Joseph Fiennes and will premiere on Hulu on April 26.
Get Shorty is based on Elmore Leonard's best-selling novel and stars Ray Romano and Chris O'Dowd. The show will air on EPIX.
Condor starring Max Irons was inspired by Sydney Pollack's 1975 political thriller Three Days of the Condor and will air on DirecTV's Audience Network in the US.
MGM TV will also highlight new seasons of their existing shows, including the third season of Fargo, created by Noah Hawley, the sixth and final season of Teen Wolf and season five of Vikings.
The company will also introduce the reality show Mutiny, a factual entertainment series that features nine men who set out in a 23 foot open boat to recreate Captain Bligh's journey after Fletcher Christian's infamous mutiny on the H.M.S. Bounty.
MGM TV is number one in unscripted network television in the US.