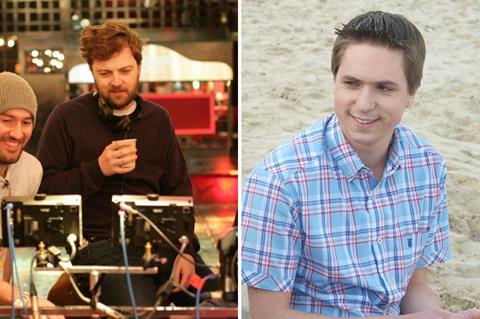 Iain Morris, who co-created The Inbetweeners with Damon Beesley, is set to direct upcoming comedy The Festival.
The coming of age feature, announced by Fudge Park, Film4 and Entertainment Film Distributors (EFD), reunites Morris with Inbetweeners star Joe Thomas.
Also cast for the lead roles are Emmy Award nominee Claudia O'Doherty (Trainwreck) and Hammed Animashaun (Black Mirror).
The supporting cast includes Jemaine Clement, Hannah Tointon, Emma Rigby, Kurt Yaeger, and Chris Geere.
The film is the first comedy to be greenlit under Fudge Park's four-picture deal with Film4 and EFD which was signed last year. Film4 and EFD have developed and are co-financing the project, with EFD distributing the film in the UK in summer 2018.
The Festival is currently in production in the UK and follows a group of students as they graduate and go to a music festival for the first time. Keith Akushie and Joe Parham wrote the screenplay.
It is produced by Claire Jones for Fudge Park. Damon Beesley and Caroline Leddy are executive producing on behalf of Fudge Park. Daniel Battsek and Rachel Springett are executive producing for Film4.
UK television and film production company Fudge Park was launched in September 2015 by Morris and Beesley, alongside co-founders Simon Wilson, Phil Gilbert, Mark Lesbirel and Leo Martin. In 2017 it unveiled its first two commissions, White Gold and Ill Behaviour, both for the BBC.
Fudge Park has a four-picture deal with Film4 and Entertainment Film Distributors who partnered with them on The Inbetweeners. The first film to be developed and produced under this deal is The Festival.
Iain Morris said: "Joe and Keith's script was too funny to ignore. I'm delighted to be making this film with my Inbetweeners partners Film4 and Entertainment. It's great to be working with Joe, Claudia and Jemaine again. And I'm excited for the world to see Hammed's performance. Going to a music festival is a quintessential British rite of passage just like a lads' holiday or backpacking so it seemed like a natural fit for me to try and find the humour and fun in festivals."
Daniel Battsek, Director of Film4, said: "Film4 are delighted to be working with Fudge Park and Entertainment again for the first time since the phenomenally successful Inbweeners movies. Although THE FESTIVAL is an original premise, we're confident Iain and the rest of the team will produce another very funny and very commercial feature film."