Colin Farrell starrer won Jury Prize at Cannes last month.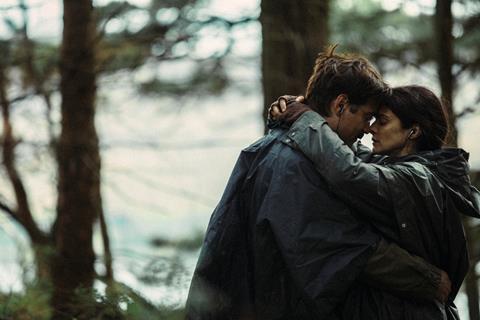 Yorgos Lanthimos' The Lobster is to be released in the UK and Ireland on October 16 by Picturehouse Entertainment and Element Pictures respectively.
The surreal, romantic drama and winner of the Jury Prize at the Cannes Film Festival last month, The Lobster stars Colin Farrell and Rachel Weisz with a supporting cast including Léa Seydoux, Ben Whishaw, John C.Reilly, Olivia Colman and Ashley Jensen.
The film is set in the near future where single people are arrested, transferred to The Hotel and obliged to find a matching mate in 45 days.
It marks the English-language debut of Greek director Lanthimos, who first came to international prominence with debut feature Dogtooth, winner of Cannes' Un Certain Regard Prize and nominated for Best Foreign Language Film at the 2011 Academy Awards.
Written by Lanthimos and Efthimis Filippou, producers are Ed Guiney, Lee Magiday, Ceci Dempsey and Lanthimos.
Executive producers are Andrew Lowe, Tessa Ross and Sam Lavender with Isabel Davis as the lead executive for the BFI Film Fund.
The film was developed by Element and Irish finance for the film came from the Irish Film Board with Rory Gilmartin as the lead executive for the IFB.
Sold by Protagonist Pictures, the film was snapped up by Alchemy for the US having previously been picked up by Sony Pictures Worldwide Acquisitions for key territories.