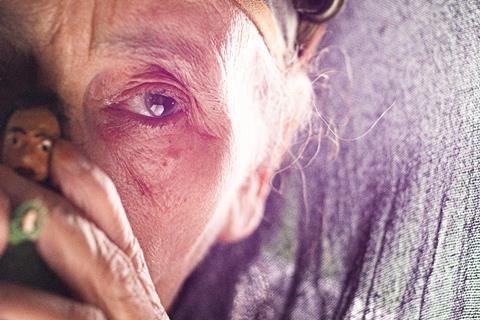 Moroccan filmmaker Asmae El Moudir's The Mother Of All Lies and Tunisian-French director Erige Sehiri's Under The Fig Trees have won the top post-production prizes at the Marrakech International Film Festival's Atlas Workshops talent and project incubator.
The films were among 15 projects in development and nine projects in post-production presented in the fourth edition of the workshops, running online from November 22 to 25 and attended by more than 300 international film professionals.
The post-production jury comprised Nuha Eltayeb, director of content acquisitions for the Middle East, North Africa and Turkey at Netflix, Moroccan programmer Sido Mohamed Lansari and Karlovy Vary festival director Karel Och.
Sata Cissokho, head of acquisitions at Paris-based sales company Memento International, producer Sophie Erbs, partner at French production company Cinéma Defacto, and South African producer Steven Markovitz judged the in-development projects.
Mother Of All Lies scooped the top €20,000 post-production prize. The feature documentary delves into the events surrounding deadly bread riots that shook El Moudir's impoverished, working-class, Casablanca neighbourhood in 1981.
El Moudir explores what happened through a workshop in which neighbours recall their traumatic experiences using miniature street scenes and dolls as props.
It is El Moudir's second feature documentary after her 2020 feature The Postcard which screened at IDFA, Visions du Réel and the Malmö Arab Film Festival in 2021. El Moudir is self-producing under the banner of her company Insight Films with Silvana Santamaria at German company Solisfilms on board as a co-producer.
Under The Fig Trees took the second €10,000 post-production prize. It follows a group of teenage girls working as fig pickers over the summer and was shot on a tiny budget in Kesra, her father's picturesque Berber village in north-western Tunisia which is famous for its figs.
It is Sehiri's first fiction feature and second feature after the award-winning 2018 feature documentary Railway Men.
She also self-produces under the banner of her company Henia Production with Palmyre Badinier at Swiss company Akka Films and Didar Domehri at Paris-based Maneki Films on board as co-producers. Luxbox is handling international sales.
Development prizes
In the development section, Lesotho filmmaker Lemohang Jeremiah Mosese's The Chattering Of Teeth clinched the top €10,000 award.
Set again the backdrop of Lesotho in 1852, it follows a father and son who take refuge in a fortress city on the top of a mountain, inhabited by a population of outcasts trying to rebuild their lives but still haunted by their experiences of warfare and siege.
The project is produced by Cait Pansegrouw and Elias Ribeiro of Cape Town-based production outfit Urucu.
Algerian director Amin Sidi-Boumédiène's second feature The Last Days Of R.M. and Moroccan director Leila Marrakchi's third film La Más Dulce each won a €5,000 post-production award.
The Last Days Of R.M. is Sidi-Boumédiène's second feature after Abou Leila world which premiered in Cannes Critics' Week in 2019. It revolves around an Algerian writer who loses his grip on reality after he goes into self-exile in Paris following death threats back home in Algeria at the height of the country's civil war in the 1990s.
It is produced by Louise Bellicaud and Claire Charles-Gervais at French company In Vivo Films.
La Más Dulce is Marrakchi's third feature after her 2006 breakout debut Marock, a Casablanca-set love story between a Jewish boy and Muslim girl, which she followed with the 2013 female-focused family drama Rock The Casbah.
Inspired by real events, it revolves around three Moroccan women working as strawberry pickers in the Spanish region of Andalusia who decide to fight back against the appalling living and working conditions and culture of sexual harassment.
It sees her return to cinema after seven years directing high-end series such as Marseille, The Bureau, The Eddy and most recently L'Opera.
In a sixth separate prize, French-German channel Arte awarded the €6,000 Artekino International Prize to Sweet Disposition, the debut feature project of Moroccan director Youssef Michraf. The coming-of-age tale follows a boy who is so ashamed of his father that he takes to the streets to find a man who will stand in for him at a meeting with his headmaster.
It is produced by Jean-Christophe Reymond and Camille Marquet at Kazak Productions, the Paris-based film company that produced Julia Ducournau's Titane.
Since its launch in 2019, the Atlas Workshops have supported 88 feature film projects. Past winners include 2021 Cannes Critics' Week winner Feathers by Egyptian director Omar El Zohairy and Somali-Finnish director Khadar Ahmed's The Gravedigger's Wife, which won best film at Fespaco in October and is Somalia's first-ever Oscar entry this year