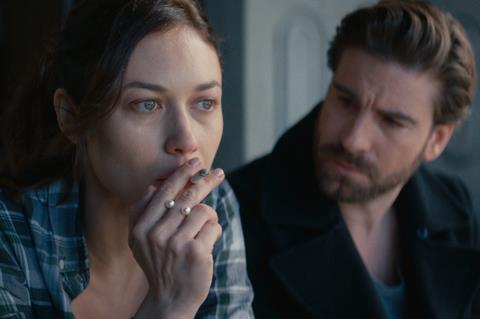 Christian Volckman's English-language thriller The Room won the Best Of Bucheon award at this year's Bucheon International Fantastic Film Festival (BIFAN, June 27-July 7) .
Starring Olga Kurylenko and Kevin Janssens, the film is about a couple who discover a secret chamber in their house, which has the power to materialise anything they want, except the baby they've always dreamed of having.
Best director went to US filmmaker Adam Egypt Mortimer for Daniel Isn't Real, about an unhappy youth whose childhood imaginary friend makes a reappearance.
The first psychological thriller from Cuba, Rudy Riveron Sanchez' Is That You?, was presented with the Jury's Choice award, while the Audience Award went to The Culprit by Koh Jungwook.
In the Korean Fantastic: Features section, Lee Sangdeok's Film Adventure scooped both the LG HiEntech Best Korean Fantastic Film award and best actor for Cho Hyunchul's performance. Best director went to Lee Donku for Fanfare, which also took best actress for Lim Hwayoung.
The Korean Fantastic Audience Award was presented to Welcome To The Guesthouse by Shim Yohan.
The awards were presented at a ceremony on Friday night (July 5) followed by two more days of encore screenings. Ko Myoungsung's The 12th Suspect, a mystery thriler set in a teahouse, received its world premiere as the closing film.
Meanwhile, Hugo Keijzer's The Occupant won the Buchecon Award, worth $13,000 (KRW15m), at the NAFF genre film projects market, part of the B.I.G (BIFAN Industry Gathering), which wrapped on July 3. The mystery thriller revolves around the survivor of a helicopter crash and a pilot who develops supernatural strength after the crash.
Other NAFF project winners included Phan Linh's Dogcow, set in a future Saigon beset by severe pollution; Boaz Armoni's Fingernail, about a father and son who live in an isolated house; and Korean projects Hana, from Mai Nakanishi, and Lay The Ghost from Yu Eunjeong.
This year's NAFF presented a total of 30 projects: 19 official IT Project selections, five Project Spotlight Taiwan selections, four Nordic Genre Invasion selections, one Blood Window selection and one SitgesPitchbox selection.