Edward Fletcher, the long-serving managing director of UK distribution outfit Thunderbird Releasing (and formerly Soda Pictures), will leave his role in August.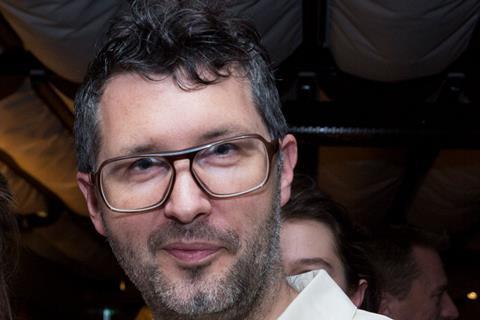 The decision comes during a wider shift of focus away from UK releasing for the company, which is owned by Canadian media company Thunderbird Entertainment Group. Earlier this month, Thunderbird's UK division hired factual TV veteran Ed Sayer to oversee the a slate of international television IP.
Despite the change in focus, which Thunderbird confirmed in a statement, Fletcher told Screen that the company was in a strong position and had a full slate of titles for Q3 and Q4, including Queen Of Hearts, Amundsen and Britt Marie Was Here.
The rest of the Thunderbird team are remaining in their positions and will continue to work across the slate. There is no immediate plan to replace Fletcher and the company is not actively acquiring at the moment, but this could change in the future, Fletcher said.
The outgoing managing director described the timing of his departure as "going out on a high" following a run of releases including Hirokazu Kore-eda's 2018 Palme d'Or winner Shoplifters, which grossed £772,923 after being released in November, making it the company's most successful title since it was founded as Soda back in 2002. Other recent titles include Lee Chang-dong's Burning (£212,357 in the UK) and Claire Denis' High Life (£282,693).
However, the struggles of UK distribution have been well documented in recent years, particularly in the arthouse space where Thunderbird has focused its efforts, and the company has had its misses, including the recent Vita & Virginia, which opened last weekend.
Vancouver-based parent company Thunderbird Entertainment specialises in producing children's programming as well as factual and scripted TV. It also has a TV sales team, and offices in Los Angeles, Toronto, Ottawa, as well as the London-based distribution arm. The company floated on the TSX Venture Exchange in 2018, its initial public offering. It had revenues of $131m in 2018 and employs roughly 1,000 people.
Future plans
Fletcher has just returned from the annual Galway Film Fleadh and while he wouldn't be drawn on specifics about his future plans at this moment, he said he would be revealing more in the coming weeks.
He set up indie distribution outfit Soda Pictures in 2002 with Eve Gabereau. Soda was acquired by Canadian production company Thunderbird in 2014, operating as Soda for a further three years before being rebranded as Thunderbird Releasing in 2017. Fletcher's credits also include Maren Ade's Toni Erdmann, which grossed £592,520 in the UK, and Jim Jarmusch's Paterson, which took £685,544. Gabereau left Thunderbird in January 2018 to set up UK distributor Modern Films.
"Leading Thunderbird Releasing has been a privilege, working with so many talented film makers and partners in the industry," Fletcher said in a statement. "Above all I would like to thank all my colleagues over the years at Soda Pictures and Thunderbird who contributed so much, I am proud of our achievements together. It's an exciting time for Thunderbird globally with its kids and family division and factual division continuing to expand as market leaders, along with the recent launch of the Company's new UK television production division. But for me personally, the time has come to start a new chapter."
"Edward has distinguished Thunderbird's releasing division by securing rights for some of the world's most prestigious films. Edward is a respected leader in the releasing world. It has been a privilege to work alongside him," said Mark Miller, president of Thunderbird Entertainment, in a statement.