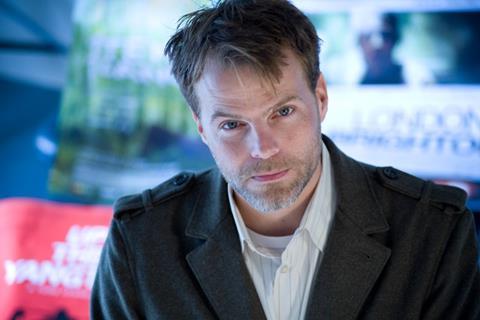 Toronto-based distributor levelFILM has acquired KinoSmith and signed a multi-year partnership with Blue Ice Documentary Fund (BID) to manage the BID library and partner on new acquisitions.
The transaction will enable the companies to build a more robust distribution partnership for BID factual production investments. As part of the deal, the KinoSmith library of content and former KinoSmith president and current CEO of Blue Ice Docs Robin Smith will join the levelFILM team.
Smith will act as the company's head of factual content and oversee the combined entity's library of documentaries, its slate of new releases and develop non-fiction production opportunities. Smith will play an integral role in acquisitions, sales and strategic partnerships and will continue to oversee all assets, acquisitions and equity financing projects for Blue Ice Docs, while working with the team at levelFILM on developing, building and executing release strategies for all past and new non-fiction content.
He joins levelFILM managing director David Hudakoc and head of distribution John Bain who arrived when levelFILM acquired Search Engine Films in 2018.
The announcement by Hudakoc on Wednesday (October 6) is the latest plank in levelFilms' expansion strategy and follows a Canadian output partnership with Greenwich Entertainment and the pick-up of Shasha Nakhai and Rich Williamson's TIFF audience award runner-up Scarborough.
"The acquisition of KinoSmith, adding Robin Smith to our team and forging a strategic partnership with Neil Tabatznik and Blue Ice Documentary Fund represents a whole new chapter for our company," said Hudakoc. "Robin brings an unmatched expertise in docs, along with his deep relationships and quality taste. We see an exciting opportunity to not only distribute, but fund, develop and create factual content that will help shape the future of the genre."
"We've long been looking for a strategic partner to team-up with for our content in the Canadian market and admired levelFILM's operations for years," said Smith. "I'm thrilled to join forces with levelFILM and believe the consolidation and combination of each companies' strengths and skills will create an exciting new dynamic force in our marketplace."
levelFILM and Blue Ice Documentary Fund will pursue equity investments in factual content with the partnership allowing both companies to integrate distribution in order to provide funding and release strategies for factual content in Canada and around the world.
levelFILM's 2021 Canadian releases include The Dissident and Street Gang: How We Got To Sesame Street, while KinoSmith recently distributed Soros and Meeting The Beatles In India.