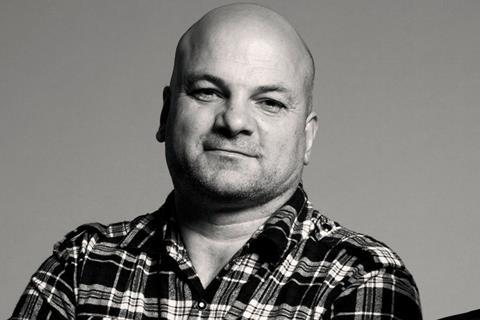 The Baltic Event Co-Production Market has revealed the 16 projects set to be showcased in Tallinn next month, including a UK folk horror from Terence Davies' producer and the debut feature of student Oscar-winner German Golub.
The market – part of the industry platform of Estonia's Black Nights Film Festival – will take place from November 24-25 in Tallinn and will also be available to access online. Projects will be seeking co-producers, financiers and sales agents.
Scroll down for full list of projects
The focus country at this year's Industry@Tallinn and Baltic Event is the UK, which will be represented by two projects.
The first is Equinox, a folk horror set in Ukraine, which marks the debut feature of Jonathan Birth and will be produced by Sol Papadopoulos of Hurricane Films, whose credits include Davies' Of Time And The City, Sunset Song and A Quiet Passion.
The second is MS Estonia, depicting the story of Europe's worst peace-time ferry disaster, which is yet to attach a director but will be produced by Sarah Laita of London-based The Electric Shadow Company.
The selection also includes Our Erika, centred on Estonian sportswoman Erika Salumae who won an Olympic gold medal for her country, and is directed by German Golub, who won the Student Academy Award in 2020 with short film My Dear Corpses.
Also from Estonia is thriller Lioness, marking the second feature of Liina Triškina-Vanhatalo and produced by Ivo Felt of Allfilm, who co-produced Zaza Urushadze's Oscar-nominated Tangerines in 2014; Tanel Toom's local box office hit Truth And Justice; and was a line producer on Christopher Nolan's Tenet.
Chilean documentary-hybrid Our Memory will be presented by writer/director Matias Rojas Valencia, whose second film A Place Called Dignity will premiere competition at this year's Black Nights Film Festival.
Georgian filmmaker George Ovashvili, who won Karlovy Vary's top prize in 2014 with Corn Island, returns with coming-of-age drama The Moon Is A Father Of Mine, the story of boy and his father, recently released from prison, who embark on a dangerous hunting expedition to make up for lost time.
Further titles include German feature The Odalisques, from Unafilm producer Titus Kreyenberg, whose credits include I Am Not A Witch, Wajib and Heli. The Odalisques is the second feature of Ann-Kristin Reyels is positioned as a drama-comedy about a gynaecologist who goes from treating sex workers to pimping them.
Industry@Tallinn and Baltic Event is set to run November 19-26 and is celebrating its 20th anniversary this year.
Baltic Event Co-Production Market 2021 Selection
Fake News (Lith)
Wri/Dir. Karolis Kaupinis / Pro. Marija Razgutė (M-Films)
The Father (Slovakia)
Dir. Tereza Nvotova / Wri. Tereza Nvotova, Dusan Budzak / Pro. Veronika Pastekova (Danae Production)
Father Figure (Slovenia)
Wri/Dir. Nejc Gazvoda / Pro. Ales Pavlin (Perfo)
Gambit (Bul)
Dir. Konstantin Bojanov / Wri. Konstantin Bojanov, Petar Krumov / Pro. Katya Trichkova (Contrast Films)
Hysterias (Lat)
Wri/Dirs. Ieva Norvele, Adriana Roze, Liene Linde, Alise Zariņa, Marta Elīna Martinsone / Pro. Aija Bērziņa (Tasse Film)
Lex Julia (Fin)
Wri/Dir. Laura Hyppönen / Pro. Essi Haukkamaa (Greenlit Productions)
Lioness (Est)
Wri/Dir. Liina Triškina-Vanhatalo / Pro. Ivo Felt (Allfilm)
The Moon Is A Father Of Mine
Wri/Dir/Pro. George Ovashvili (Wagonnet Films)
The Odalisques (Ger)
Dir. Ann-Kristin Reyels / Wri. Nataly Savina / Pro. Titus Kreyenberg (Unafilm)
Our Erika (Est)
Dir. German Golub / Wri. German Golub and Mehis Pihla / Pro. Marju Lepp (Filmivabrik)
Our Memory (Chile)
Wri/Dir. Matias Rojas Valencia / Pro. Tomas Gerlach Mora (A Simple Vista)
Two Times One (Bul)
Wri/Dir. Vladimir Petev / Pro. Vanya Rainova (Portokal)
You Can Dance (Swe)
Dir. Katarina Launing / Wri. Ida Kjellin, Martina Cecilia Befring / Pro. Peter Krupenin (Hobab)
Yurki (Rus)
Wri/Dir. Vlada Senkova / Wri/Pro. Larisa Oleinik (Doka)
Focus Country Selection
Equinox (UK)
Wri/Dir. Jonathan Birch / Pro. Sol Papadopoulos (Hurricane Films)
MS Estonia (UK)
Pro. Sarah Laita (The Electric Shadow Company)