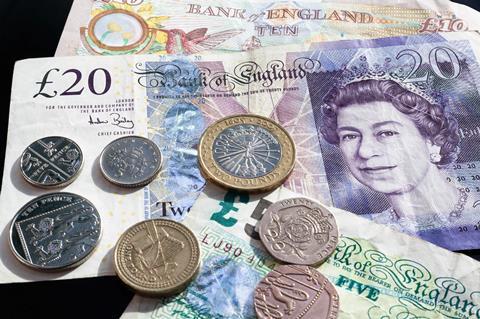 The UK film, TV, radio and photography industries have lost an estimated £2.6bn in GVA (gross value added) during the Covid-19 pandemic, according to a report by the Creative UK Group.
The £2.6bn figure is part of an estimated £12bn loss felt by the creative industries as a whole, £4.1bn of which came through the music, performing and visual arts sector.
Film, TV, radio and photography are also estimated to have lost 5% of jobs – 12,800 – during the pandemic.
In those sectors, the report found that for every £1 they contributed directly in GVA, an additional 70p was generated in the wider economy – a higher figure than for architecture (30p); music, performing and visual arts; IT, software, computer services and video games; and design and designer fashion (all 40p).
More than one in 10 UK jobs were directly supported by the creative industries prior to the pandemic according to the report, at a total of 3.5m jobs.
The report also includes projections for the future. It states that with a 20% increase in spend and investment, the creative industries would grow by over 26% by 2025, recovering faster than the UK economy as a whole and creating 300,000 new jobs.
This would generate an estimated additional £28bn for the economy – more than the boost from the financial services, insurance and pension industries combined.
However it also projects further job losses throughout 2021, with employment in the creative industries falling below 2m for the first time since 2016.
North-east England and Wales are projected to have the slowest recoveries from the pandemic. Without increased investment, employment in Wales is not expected to return to pre-pandemic levels before 2025, while the Northeast will have the slowest growth of any region. The report describes this as "deeply concerning", given that these two regions contributed £2.50 in GVA in the wider economy for every £1 generated – higher than for any other areas of the UK.
The data was published in 'The UK Creative Industries: unleashing the power and potential of creativity', and was collected by analytics firm Oxford Economics.
"We are not asking for handouts. We are asking for meaningful, targeted investment in creative ideas, creative industries and creative skills, that can unlock the incredible potential of the creative sector to kickstart our country's recovery, and that will be repaid many times over," said Caroline Norbury, CEO of the Creative UK Group, formed last year from a merger of Creative England and the Creative Industries Federation.
A separate report last month by training body ScreenSkills showed that 16% of workers have left the screen industries entirely since the pandemic began.