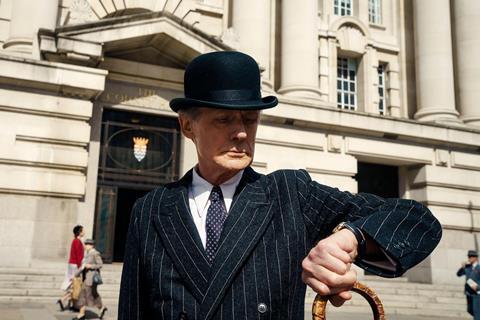 The UK's Department for Digital, Culture, Media and Sport (DCMS) has formally confirmed the UK Global Screen Fund (UKGSF) will be extended for a further three years to help support the UK's film, TV and video games sectors and will receive an additional £21m funding.
The initial £7m fund was launched in April 2021 as a one-year pilot initiative to boost international development and distribution opportunities for the UK's independent screen sector following the UK's withdrawal from the European Union.
It is administered by the British Film Institute.
To date, it has supported over 65 productions, including Living, The Miracle Club, Good Luck to You, Leo Grande and Cannes premiere Enys Men.
According to the DCMS, the funding will be used to increase exports of UK film, TV and video games to new territories. It will fund the distribution and marketing of content abroad, help productions promote their work at events such as film festivals, and support companies to hire and work with new staff with specialist skills to increase global audiences.
It will also help UK producers collaborate on content with international partners.
The UKGSF will continue to be split into three strands. International distribution offers support for the sale and distribution of UK feature films in selected countries and at major film festivals.
Living, Good Luck to You, Leo Grande and Enys Men received support from this strand.
International business development supports film, TV and video game companies to develop business strategies to boost their international growth.
International co-production supports UK producers to become partners in international co-productions. The Miracle Club and My Happy Ending have been supported by this strand.
The international co-production strand will reopen to applications on May 17, followed by the international distribution and international business development strands which will relaunch in the coming months.