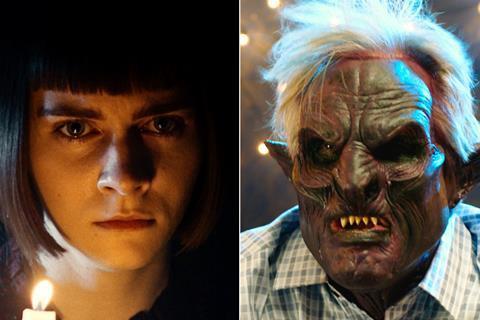 UK-based genre sales outfit Devilworks has added two new titles to its slate ahead of the online Marché du Film (June 22-26).
It has acquired worldwide rights to UK supernatural thriller Playhouse, directed, written, and produced by brothers Fionn and Toby Watts.
Shot in Scotland, the thriller centres on a notorious horror writer who moves into an ancient castle with his teenage daughter to work on his next play, only to face terrifying consequences when she falls prey to a supernatural evil lurking in the castle walls.
Grace Courtney, William Holstead, James Rottger, and Helen Mackay lead the cast.
It has also taken world rights to 80s throwback Beast Mode, directed by Chris W. Freeman and Spain Willingham.
It follows a has-been Hollywood producer who turns to an ancient herbal elixir to save his career after he accidentally kills his lead star. His pact unleashes a band of bloodthirsty shape-shifting beasts on LA.
Leslie Easterbrook, Ray Wise, C Thomas Howell, James Hong, and James Duval head the cast; while Freeman and Willingham co-produce with Aaron Scotti, who co-wrote the script with Drew Fortune.
Devilworks will present both films to buyers through the online Marché, details of which Screen revealed exclusively last week.