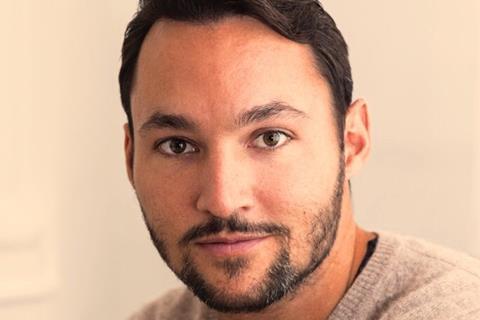 UK-based film and TV financing company Media Finance Capital (MFC) has promoted Marlon Vogelgesang to CEO, replacing David Gilbery who has resigned from the company he co-founded to "pursue more creative endeavours".
Gilbery, who co-founded MFC four years ago, has also stepped down from the company's board of directors and will announce his future plans shortly.
Since launching in early 2018, the lender has backed projects including Lorcan Finnegan's upcoming supernatural thriller Nocebo, starring Eva Green and Mark Strong; Sky original movie The Colour Room, starring Matthew Goode and Bridgerton star Phoebe Dynevor; feature documentary Tina from Oscar-winning filmmakers Dan Lindsay and TJ Martin; and crime thriller Arkansas, starring Vince Vaughn and John Malkovich.
Vogelgesang has stepped up from his role as chief operating officer at the London-based firm, which he joined in January 2019. He will oversee the financier's day-to-day operations with immediate effect. Previously, Vogelgesang was senior investment manager at the UK's Head Gear Films, which he joined in 2015.
On his departure, Gilbery said: "I'm extremely proud of all of the support we've provided to independent film and TV over the last four years and the reputation we've established in the private lending space, but I feel now is the right time for me to change things up and go in a different direction."
Media Finance Capital provides debt financing worldwide for independent film and TV productions, and is exclusively backed by UK investment firm Dorfman Media Holdings.