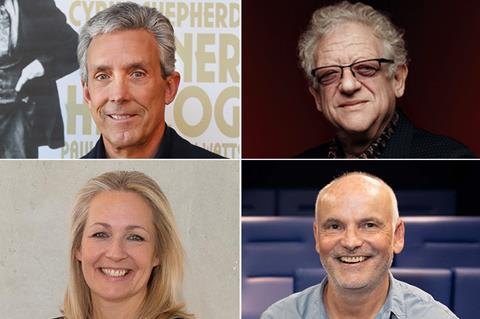 Charles S. Cohen's Cohen Media Group has acquired London-based international sales company HanWay Films, which was founded by producer Jeremy Thomas and was co-owned with his partner Peter Watson.
HanWay will continue to be branded as an independent label. Peter Watson will remain as president, with Gabrielle Stewart as CEO.
Cohen Media Group also owns the US's Landmark Theatres and the UK's Curzon; Curzon CEO Philip Knatchbull negotiated the deal on behalf of Cohen Media Group.
Recent HanWay sales titles include Cannes title EO and The Card Counter starring Oscar Isaac.
HanWay's slate of upcoming films comprises a dozen features both in release and soon to be released, with eight titles in production or scheduled to go into production this year.
The HanWay Films library contains 350 classic independent films from major directors, including Andrea Arnold, Bernardo Bertolucci, Jane Campion, David Cronenberg, Clint Eastwood, Milos Forman, Amos Gitai, Stephen Frears, Peter Greenaway, Todd Haynes, Jim Jarmusch, Neil Jordan, Takeshi Kitano, Steve McQueen, Takashi Miike, Nagisa Oshima, Sally Potter and Wim Wenders.
HanWay Films will continue to represent films from Jeremy Thomas' Recorded Picture Company.