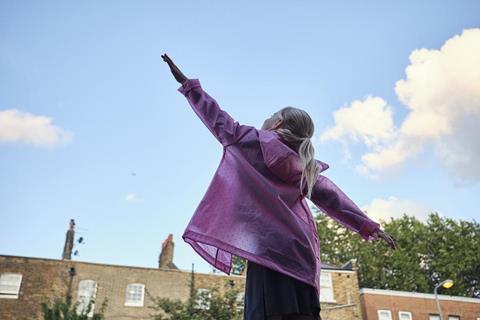 UK production and distribution company Bohemia Media has picked up Venice 2020 title Listen for UK and Ireland distribution in cinemas and on Bohemia Media's new streaming platform, Bohemia Euphoria.
The first feature from actress-turned-director Ana Rocha de Sousa, Listen is a UK-Portugal co-production drama that premiered in Venice's Orizzonti section in 2020, winning five awards at the festival. It tells the story of a Portuguese family living in the outskirts of London, grappling to keep the family together after the social services try to separate them. Love Actually's Lucia Moniz stars.
The film is produced by Rodrigo Areia's Bando A Parte with Paula Vaccaro and Aaron Brookner of Pinball London. Vaccaro and Brookner co-wrote the screenplay with De Sousa, with Magnolia Pictures International handling international sales.
Bohemia Media has also revealed distribution plans for three of its other previously announced titles, which will all receive a same-day theatrical and streaming release, available on Bohemia Euphoria and other premium video on demand platforms.
Henrika Kull's Bliss premiered in Berlin, and tells the story of two sex workers who find joy with one another while working in a Berlin brothel. The title will be released on December 24.
Rebel Dread is directed by William E. Badgley, and is a documentary focusing on seminal Black British filmmaker Don Letts. The film is being released with the support of partners We Are Parable and will be in over 50 cinemas on March 4.
Dylan Harvey's feature-length documentary about UK festival Secret Garden Party, titled That Was A Serious Party, will premiere in July 2022.