Newen announce investment fund for high-end scripted series.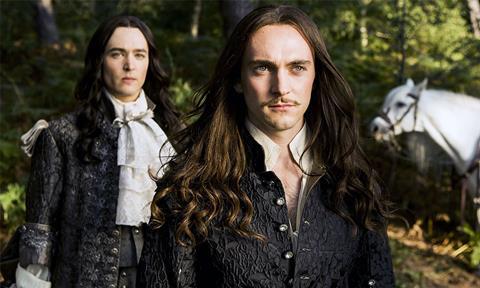 Paris-based production and distribution business Newen Group have launched a $54m (€50m) investment fund focused on acquiring UK drama.
The company are behind high-profile French TV shows Braquo and Versailles.
Newen's international distribution business, Newen Distribution, will invest in high-end scripted series from UK production companies in order to build a strong presence in English-speaking content.
They are aiming support producer's projects from early development to deficit funding and want to partner on three to four scripted series.
The investment will be supported by an international sales presence in Paris, strong global marketing support and a new London office focused on UK content partnerships. Julien Leroux has been appointed as its executive vice president of sales & content development.
To support the launch of its investment fund, Newen Distribution has also established an advisory board, which comprises Fabrice Larue, Christian Schlumberger, Nadine Nohr, Rod Henwood and Antoine Dresch.
Malika Abdellaoui, managing director of Newen Distribution, said: "We believe that it is the perfect time to be proactive in the UK, offering producers cash at an early stage, rapid decision-making and privileged access to major Continental European markets, as well as our strong worldwide trading relationships.
"We want to apply Newen's successful entrepreneurial spirit to the UK distribution and coproduction market. The Newen group is ready to take risks and, thanks to its own production pipeline, can offer far more than just investment."