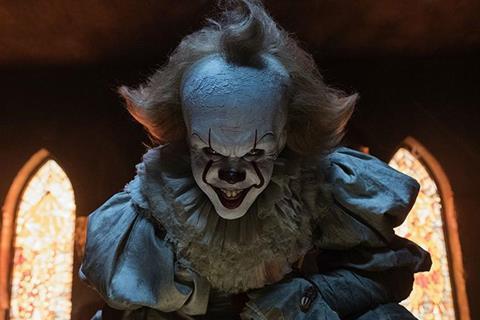 New Line and Warner Bros have announced that the sequel to It will be released on September 6, 2019, and will screen on IMAX.
Andy Muschietti will return to direct the follow-up to this year's smash. Since It debuted earlier this month, the horror adaptation of Stephen King's novel has broken several box office records and stands as the highest R-rated horror release of all time across any sub-genre in North America.
Muschietti's horror film also scored the biggest horror opening of all time in the UK. At time of writing, It has grossed more than $266.1m in North America and $478.1m worldwide.
King's novel centres on a group of children who unite to battle the demonic entity Pennywise, and who must reunite as adults upon his return for a final confrontation. While the novel goes back and forth between timelines, Muschietti's adaptation focused on the children in the first film, while the second film will centre on the same characters as adults and will be set in present day.
In addition, Warner Bros also announced that Untitled WB Animation Film originally set for June 1, 2018, has been moved to July 27, 2018, and is now called Teen Titans Go!.