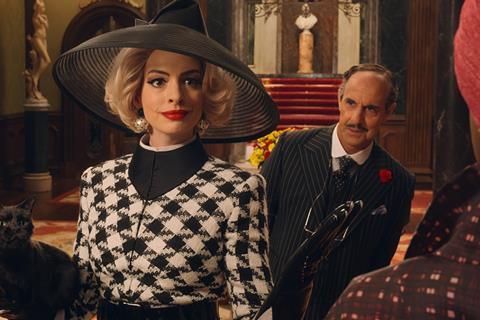 Warner Media is streamlining film production operations and has given Warner Bros. Pictures Group chairman Toby Emmerich oversight over all streaming and theatrical feature film output at the company.
Going forward all development and production of original features for HBO Max will be consolidated under Emmerich and the Warner Bros. Pictures Group, working in conjunction with HBO president Casey Bloys.
Oversight of original features for HBO Max was previously shared by leadership at WarnerMedia Entertainment and the Warner Bros Pictures Group.
Warner Max, launched earlier this year to produce eight to 10 features annually for HBO Max, is being phased out.
Emmerich's development and production team led by Courtenay Valenti (Warner Bros. Pictures), Richard Brener (New Line Cinema) and Walter Hamada (DC-based films) will continue to develop and produce titles that will be distributed theatrically for the motion pictures group and direct to streaming on HBO Max.
Nikki Ramey, SVP Original Feature Films at HBO Max, will join New Line. She reports to New Line Cinema president and COO Richard Brener for development and production responsibilities, and to Warner Bros Pictures Group COO Carolyn Blackwood for finished film acquisitions.
Jessie Henderson, EVP of Original Feature Films for HBO Max, has chosen to leave the company.
Currently in production for HBO Max is No Sudden Move by Steven Soderbergh. Warner Bros. Pictures' The Witches directed by Robert Zemeckis and starring Anne Hathaway (pitcured) is currently streaming on the platform.